Food Photography with Recipe Links (Winter 2021)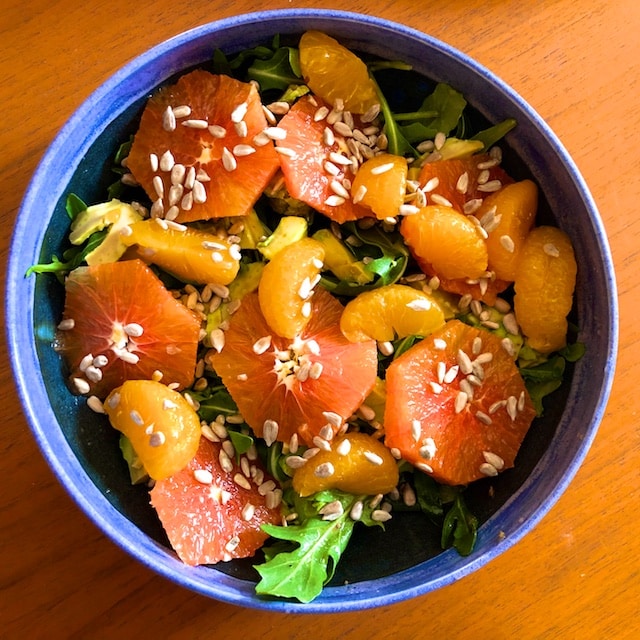 I'm so grateful for all the good food we've had this winter. Everything here was prepared by me except the granola, the gougere, and apple maple crumble bars, which were made by my husband.
If you want to follow my food photography and recipes in more detail or in real time, you can always follow my food account on Instagram @whole30pescatarian.
Below I list the links to the recipes you see here, although many are works in progress, or already wonderful but not yet blogged, like that purple cauliflower soup, or chanterelle soup, shown below. I hope you find something here you want to try:
Cauliflower Soup with Toasted Pumpkin Seeds
Mussels with Fennel on Creamy Celeriac Noodles
Grilled Salmon with Lemon Garlic Sauce
Lime Crusted Fish with Olive Sauce
"Chicken Noodle Soup" – with No Chicken and No Grain
Salmon Piccata with Cinnamon Sweet Potato Mash
Roasted Carrots with Tahini, Pistachios, and Mint
Bang Bang Shrimp with Mango Slaw
Java Jacks Fabulous Seafood Chowder Recipe
Leek, Spinach, Barley & Tilapia Soup
Zucchini Noodles with Clam Sauce
Savory Tuna Burgers with Sriracha Mayonnaise on Portobello Mushroom "Buns"
Yum!
What looks good to you?