Book Review: The Nightingale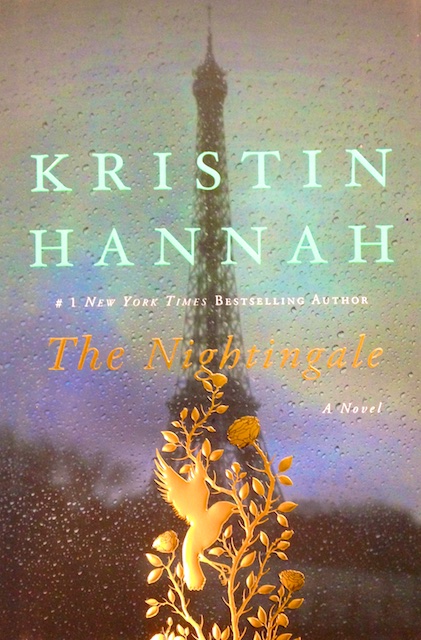 It is hard to say you enjoyed a book about war, but this one is good. I typically would not choose to read about war, and haven't since I read All the Light We Cannot See for my book club. This one I have now also read for my bookclub, and like that former title, I give this one 5 stars as well.
This is a story of German occupied France during WWII. It follows two sisters and their challenges and braveries during an impossible time. Both are at once admirable but very human. There is a reason for the phrase "war torn" country; they were definitely torn by this war, as becomes heart wrenchingly clear.
We have a lot to be grateful for that we do not have to face the kinds of choices these women did, and my prayers go out to a whole generation that did. We are probably stronger than we know, but our own peace is also probably more fragile than we know. I pray that neither are tested in the present or future. Meanwhile, tell someone you love them today, and be grateful for your relative freedom and abundance.
This moving story will hold you until the last word and beyond. Read it if you need to remember not to take anything for granted. Meanwhile, be warned, there is some violent subject matter here. Hate and love both compete for the upper hand, but with incredible perseverance and courage, love quietly wins.