Firefly Lane (Book Review)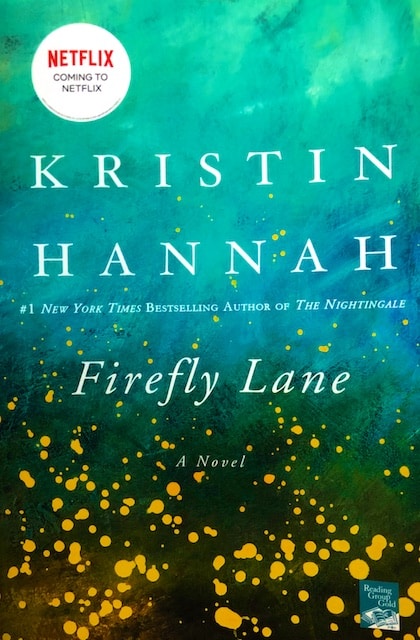 Truth be told, I'm rather ambivalent about this book. I read it because I have read and liked other things by this author, like The Nightingale, and The Great Alone, which both have positive reviews on this blog, even though both were challenging books in their own right. But this one is different, of a 30 year friendship, long and slow, filled with the heartache of life.
Tully and Kate meet as teen girls and their bond is cemented early by one of them being raped at a party. They want different things out of life, and from their time as young career women on, there is one man that is a third wheel among their duo. I found Kate too spineless and Tully too narcissistic to feel like their relationship was healthy. Maybe I'm just deficient by never going the "best friend forever" route, and instead always opting for an array. Also, I'm not fond of a love triangle as a plot ploy.
Some people like this book, I think, for all the 70's nostalgia, like Fleetwood Mac, Abba, and pop rocks. True, we don't get that many novels in this time period, especially ones that heap all that on so thick.
The book doesn't end well, but at least it ends in a different bad way than I expected.
While reading most of this book, I didn't think I'd even blog about it. By the end, it had creeped up to 4 stars for me. I might have just been worn down spending so much time with these people–528 meandering pages–or maybe I succumbed to a good writer wielding her craft, with what I didn't realize until the end was her hidden agenda. But, even so, I'm not saying I recommend Firefly Lane. I think there are better things to read that are more worthy of your time.
Also, this book has a sequel that is not at all as well ranked as this one. It also has become a new series on Netflix. Regarding all of the above, I'd say save yourself the trouble. Melodrama captures it in a word. (But if that's your thing, you might like it!) For me, I'm relieved its over, and am glad to move on to something else.