Our Summer Meals 2020 (Photos and Recipe Links)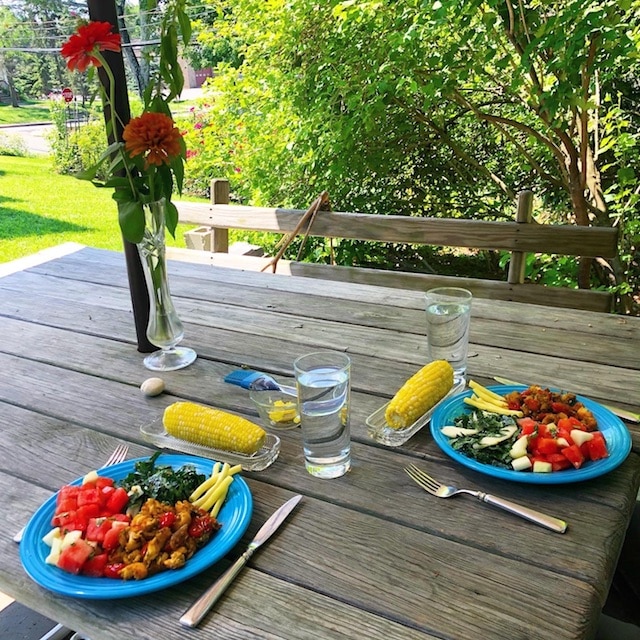 We've been here all summer, and with so many other activities cancelled, we still have been eating, largely out of either my husband's garden or from the farmer's market.
In the photos in this post you can get a look at the food we've been eating, which I hope will give you some ideas and inspiration. I also include the blog links to recipes for the perennial favorites you'll see in the photos:
Spicy Shrimp on Mashed Potatoes
Thyme and Garlic Roasted Shrimp
Kohlrabi Salad with Beets and Fruit
Patty Pan Squash and Tilapia Stir Fry
Zucchini Noodles with Clam Sauce
Curried Tuna with Apples and Raisins
Baked Frittata with Spaghetti Squash, Bacon, and Mushrooms
Bang Bang Shrimp with Mango Slaw
Spiced Coconut Shrimp with Spinach
And if you see something that is not listed here, it was an experiment, since in addition to the tried and true, I think creativity is important in cooking, as in everything else.
I hope you've got some ideas to try to keep your table fresh, nutritious, delicious, interesting, and colorful! Happy cooking!