The East Side of our House Got Painted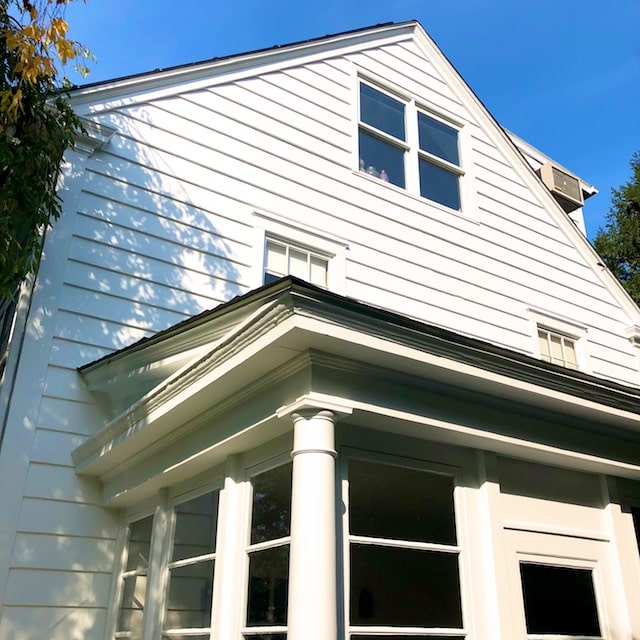 With our savings from COVID (going nowhere, doing nothing!) we were finally able to get the east side of our house painted. Facing the driveway, that facade is the least seen from the road or the sidewalk, but was in the worst shape. We had some rotten clapboards up near the air-conditioner on the third floor (where my office/studio is) replaced, as well as the three side porch columns, which were rotting– and yikes– full of carpenter ants chomping away at them.
We were fortunate to hire two wonderful guys for the work: one painter and one carpenter. Their hearts were right, and they took pride in doing good work. They appreciated the original features of our old house, and unlike painters we've had in the past who scoffed at our old windows, and told us to replace them, these guys praised the old craftsmanship. The painter was glad to carefully paint all those mullions, and lovingly reglazed each glass.
The weather was consistently good this month for this job, and we are thrilled with the result.
You can see some before, during, and after photos in this post.
Eventually, we'll do the west facade next…
(And if you are curious what the inside of that side porch looks like, I posted photos of it a year ago here.)