Late Summer Farmer's Market (Still Life Photography: Produce and Flowers )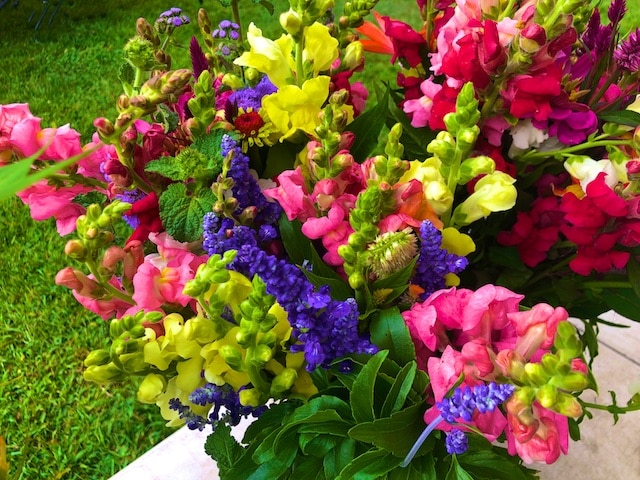 I am religious about the farmer's market. I believe in it wholeheartedly. I believe in supporting my local farmer, and eating with the lowest possible carbon footprint. I am also inspired by the beauty of color and shapes found there. It's about community, it's about sustainability, it's about buying local, it's about zero waste, it's about glorying in the abundance of God's amazingly diverse creation. The fact that all this tastes amazing and is better for you is only the icing on a cake that I was already loving anyway. Every time I go, I overflow with gratitude, which feels so good.
The photos taken on my picnic table represent the food I bought and that we ate in any given week.
All that fresh sweet corn I bought was to make and freeze my yearly Sweet Corn Chowder that we'll enjoy on Thanksgiving and Christmas.
Enjoy these photos of the profusion of marvelous bounty. I can see how these weekly visuals totally effect my art, can't you?
I encourage you to frequent your own local farmer's market!