Magpie Murders (Book Review)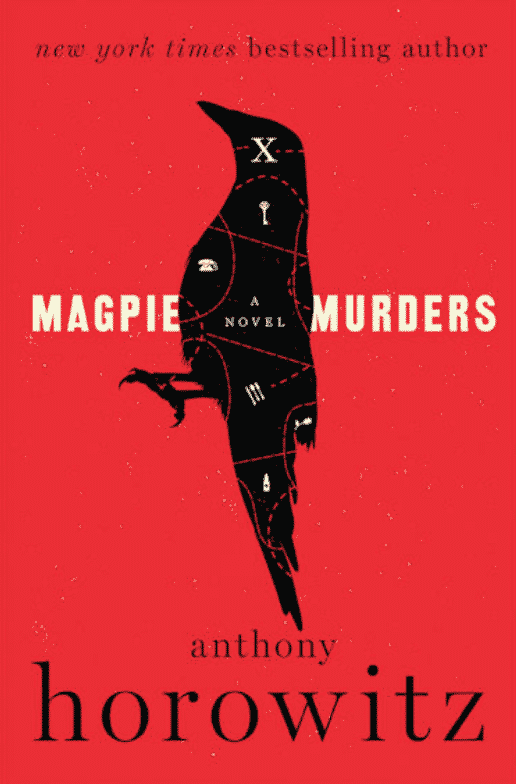 This is a clever mystery novel with unexpectedly two stories within one, which was a twist I've never run across before.
There is a classic "British golden age of the who-done-it" bit, done in the spirit of Agatha Christie, which is the better part, partly because it stays close to an iron clad genre that we love. And the other part is of the modern day publisher, editor, and author, which rambles a bit, and is much less tight.
I did not begin to guess the solutions in this book, and was kept curious, with a huge cast of characters and tons of red herrings, straight through to the end. So often for me the clues are too little veiled and too obvious, but not in this book. Agreeably, it did not wind up like I thought it would, which is a few points for the author.
However, the second story obscured the first, and when we finally got back to solving the original, I cared less than I would have had it been done in a straight forward fashion. Because of this, and a bit of repetitiveness, I give it only 4 stars.
Still, if you like a mystery, this one has a fresh approach you may want to be sure to read. It would make an interesting film put out by the BBC.