Book of Joy (Book Review)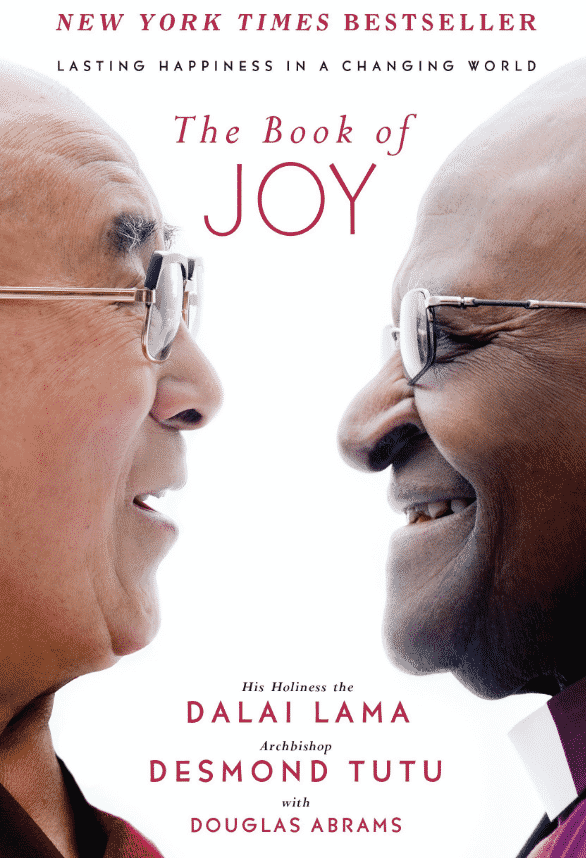 In this book we get to sit in on a week long conversation of two world spiritual leaders– the Dalai Lama and Desmond Tutu– as they discuss the path to joy. It was fun to see their jocular friendship, and hear the simplicity of their plain wisdom. I thought the Jewish interviewer was as insightful or more!
Of particular interest was the section on the 8 Pillars of Joy: perspective, humility, humor, acceptance, forgiveness, gratitude, compassion, and generosity. Each of these topics taken in turn has much to teach us, and it is not enough to read about them. Doing them, even in baby steps, is essential. The stories of forgiving the unforgivable were especially powerful.
We listened to this book on audio while we drove to and from Thanksgiving, and then finished it yesterday. This is a good way to read this book and not get bogged down. It is done in three voices so the conversational aspect of the book really comes alive that way.
Need more joy in your life? These men would counsel that you shouldn't chase after it, but instead work for other's benefit, and you'll find it as a natural by-product. This sounds right to me.
You might want to read this one if you haven't already. I give it four stars.