Our Youngest Moves to Her New Apartment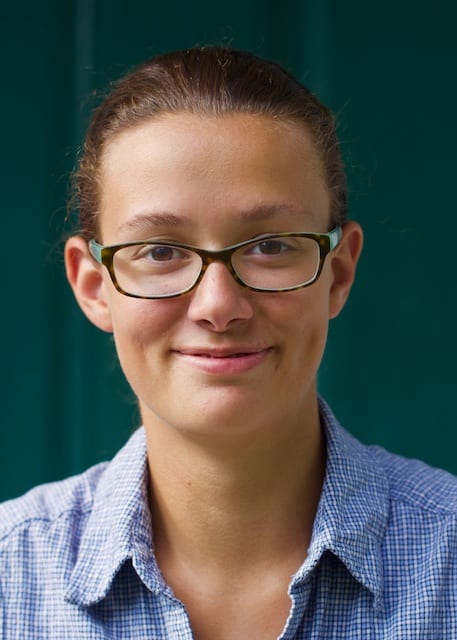 Very soon upon coming home from our big trip, we started taking van loads to our youngest's new apartment. She scored a lovely, spacious third floor apartment in a Victorian duplex near the Lehigh University campus where she starts her PhD program next week. (Getting this place was a bit of a miracle, and I told that story of it in the middle of this Grace Notes post, if you want to read it.)
In addition to the kitchen, bath and wonderful balcony, there are three consecutive rooms connecting with each other from back to front. She will use these 1) as a living room/dining room, 2) as a workroom, 3) a bedroom. Since they are all connected with only one door between, the apartment was listed as a one bedroom, even though there is an intervening room, which is quite a boon.
She got a couch from a friend, a dresser from my parents, a desk and table from Habitat for Humanity's ReStore, her brother's bed from our house, and bookcases and a workbench from Ikea. She also took her antique sewing machine and some old porch furniture of ours.
We'll be back in a couple weeks to see how this place is inhabited, and eventually become acquainted with the campus too. It all will come together beautifully, and I'm so glad for her. She's always had a postage stamp of a room in our home and this is the first time in her life she'll have so much room to spread out and breathe.
I am also delighted that she took four pieces of my artwork. My large painting titled My Childhood in Nature is already hanging in her living room (shown below a little off kilter from sitting on her couch). I loved to hear that the image is not only reminiscent of my childhood, but she says it is of hers as well. This comment was so meaningful to me, and made me feel like I've done something right as a mother for her to feel that way!
We are so grateful she has such a nice place to be, and are excited for her as she starts this new adventure. The photo above is for her new student ID, and I feel it captures her spirit at this pivotal moment. Thank you God for taking such good care of her!