Eternal Truth is Changing the Universe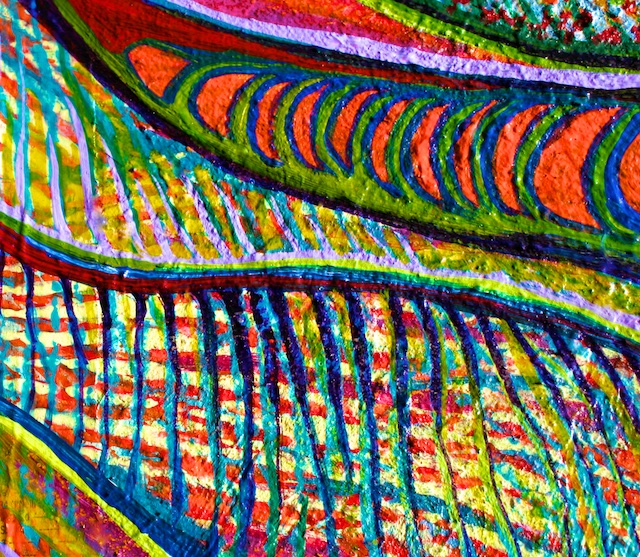 "Eternal Truth is changing the universe," is a quote from the Christian Science textbook, Science and Health with Key to the Scriptures, by Mary Baker Eddy, which is included in this week's Bible Lesson. It got me thinking, about how unchanging capital T Truth (another name for God) changes things. 
At first I was puzzled. How can an immutable force that is ever-present and all-powerful change anything, since it fills all space and made everything like itself? There is nothing outside of infinity, and ultimate, changeless Truth is infinite. How can there be something else that needs to be changed by this unchanging power? Logically, there is not; all is actually divine Truth and ever-present Truth's unchanging likeness.
However, that sure doesn't seem to be our experience. Lots of things seem to need improvement, and "progress is the law of God," as the textbook also tells us. How can you progress if you do not change? "Infinite progression is concrete being," says Mary Baker Eddy. I would say that the idea of "unfoldment" is the answer to that, like a tablecloth that is all there, but folded up so you might not see it all at a given moment.
Misconceptions about reality are all that requires changing. God is working in each one's individual human consciousness, aligning every idea and thought with divine Truth. Eternal Truth is changing our concept of ourselves to more clearly reflect the whole, actual, spiritual perfection, that is always present, but may be hidden, dormant, folded in on itself, unacknowledged, or not utilized.
This is similar to how 3 + 3 = 6 corrects all mistakes to the contrary, just by being unchangeably, eternally, actually true. This week, I have been knowing and claiming that none of us can be duped into believing any suggestions contradictory to the absolute Truth about ourselves or others. There are no valid nor tenacious sources of false suggestions, and we have no separate minds from the one of our Creator by which to accept or entertain any erroneous concepts.
Divine Truth is "changing the universe" by revealing itself as infinitely good as it actually is and can be. That Truth is at work upholding all of mathematics, and us as well, individually and collectively– including our peaceful equanimity on our beloved earth. Let us open ourselves to this Truth and embrace it!