Murder at the Brightwell (Book Review)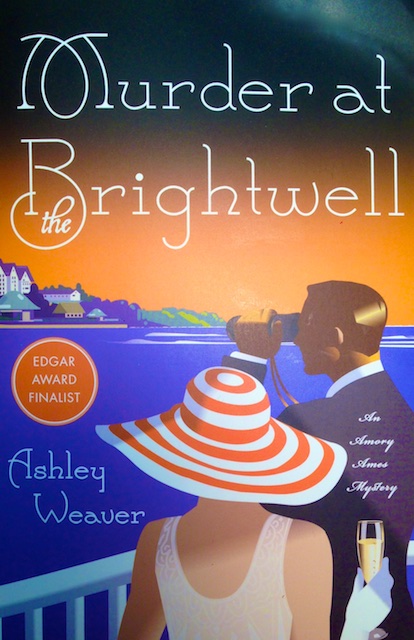 This book has been a splendid diversion, and would be a terrific beach read. My oldest sister gave it to me for my birthday last year and I've just gotten around to reading it now. It turns out that it is the first in a series with this plucky main character, and I look forward to reading the next ones. 
Set in the thirties, this novel mirrors Agatha Christie's stylish protagonists in Britain's upper crust of the same period. In this volume, you are swept up into the world of a socialite's resort, full of glamour, glitz, gorgeous gowns, and handsome cads. Amidst all this, the main character has her level head squarely on her shoulders. She is clever, even though confounded.
Amery Ames has been married five unsatisfactory years to her playboy husband when her ex-fiance comes to ask her a favor. From there unravels this seaside holiday, which is quickly interrupted by murder. Our tenacious heroine cannot leave well enough alone until she solves both the murder and the mysteries of her own heart.
This languidly paced novel was both undemanding and enjoyable. If you too are in need of an entertaining distraction, you might enjoy it. I give it four stars.