A Visit to the Isabella Gardner Museum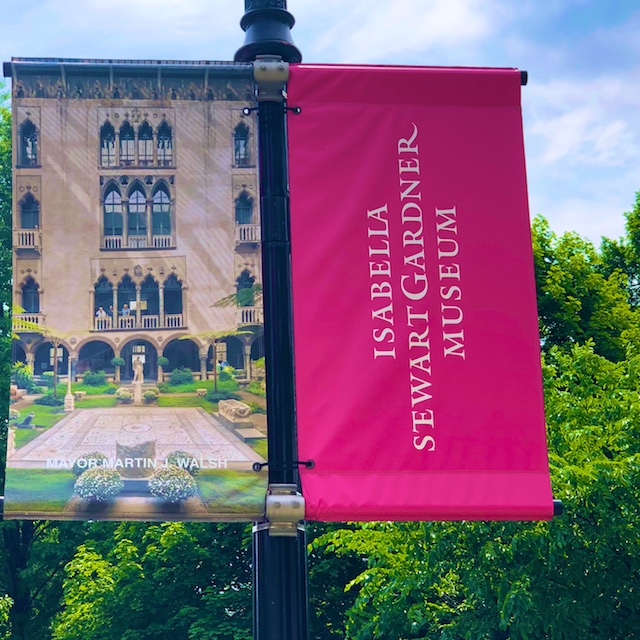 When I was in Boston last weekend for Annual Meeting, I had the opportunity to visit the Isabella Stewart Gardner Museum. This has been on my bucket list to do since I read the book the Art Forger (see my blog about that here). It turns out that I liked that book much better than the museum; I felt like my time would have been better spent at the Museum of Fine Arts, which I've been to lots of times. Nothing here really fed my soul except the greenhouse and their lovely little cafe. It reminded me of Hearst Castle, and neither spent their opulent cash in the way that I would have.
The indoor courtyard of this museum is renowned; it is a lovely idea, and probably especially delightful to visit in the winter. However,  you can only view on it from the periphery. I had brought my sketchbook, expecting to hang out in the courtyard to capture it, but we were not allowed to enter.
It is true that there was a famous art heist that took place here, and in one of my photos below you can see an empty frame that still hangs void of its image. Apparently they know who stole the paintings, but the perpetrator is now deceased, and they have no idea where the paintings are. The empty frames remain in place, awaiting the eventual return of their contents.
You do feel like you've stepped back in time here, and with modern Boston bustling beyond the walls, this place does slow you down to the pace of a previous era.