Featured Artist: Jill Hoy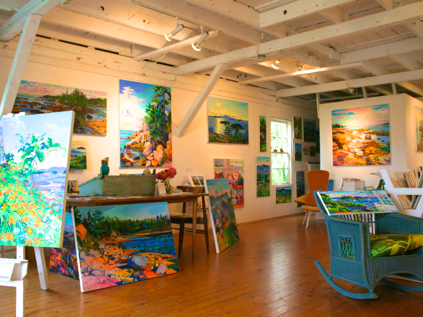 When I was in Stonington, Maine last summer, I really enjoyed seeing Jill Hoy's artwork. I was also glad to be able to meet her at her gallery and get her permission to photograph her artwork to feature on my blog.  But somehow, life started flowing quickly and I never got it posted here until now.
I especially like the vibrant colors used and the abstract quality of these representational images.  I also love that the subject matter is of a place that I am so fond of; I know exactly where many of these were painted, which adds to my delight in them.
Enjoy, and check out Jill Hoy on her website as well.