Experiments in Opacity and Transparency in Acrylic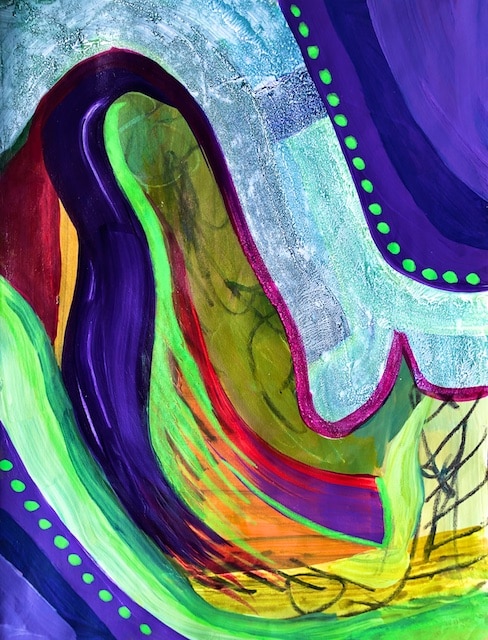 I started this exercise with very fast, timed painting, followed by graphite scribble while wet. Then I covered over most of it with either opaque or transparent colors, or some layered combination of the two, varying the respective transparency or opacity of the paint. Some of the original layer was completely obscured, while some of it shows through subsequent transparent layers.
While doing this exercise, I focused on the push/pull between transparency and not, as well as on observation, and the suspension of judgement. I made these from a place of experimentation and puttering curiosity. I played with the contrast between opacity and transparency in every way I could think of, and viewing them is like a catalogue of ideas in this vein.
The element of the graphite scribbles acted a bit as a map of what layer is where, and sometimes influenced in surprising ways what was painted in each layer afterward.
I like some of these a lot and others not at all, however that was not the point. This exploration was open ended and meaningful, but it was not really about composition and finished results. Where to stop was anyone's guess.
The nice thing about working in acrylic is you can layer forever, and I find the process of layering very metaphoric for how most of us live our lives in this modern age.