Book Review: The Doctor's Daughter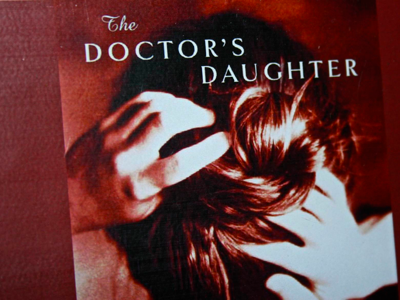 I give this book by Wilma Wolitzer only 3 stars.  I started it because I am a doctor's daughter myself, and that has to some extent defined me, so I thought I could relate to it.  
Alice, the main character, had a father that was an eminent physician, and so was mine. She had three children as I do, considers herself a writer as I sometimes do, her mother struggled to be creative in the shadow of her successful father as mine did, and her father was now in a "home" with Alzheimer's as mine is.
But regardless of all this common ground, the only reason I kept reading was that the writing was well done, full of metaphor and simile, which often can be almost enough to make a book compelling, even despite the tepid tone in this one. 
The book's plot reminded me of a friend of mine who got glass in her foot as a child, and the skin healed around and over it.  Thirty or more years later, when I knew her, the piece of glass worked it's way out unexpectedly and unbidden.
In the case of this story, the "working out" is more emotional and psychological.  But we are never really made to care; it seems we are not changed at the end of the book –not inspired, pondering or moved — but just having been made witness to events. Our own lives, at least, are not eclipsed by this book, as it leaves us restless and wanting to get on with the business of living ourselves.