Movie Review: The Best Exotic Marigold Hotel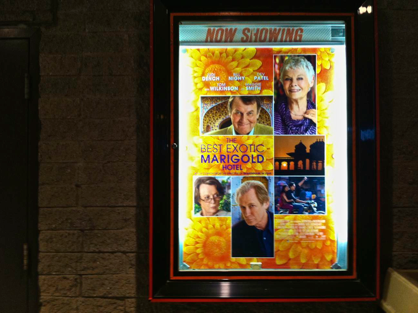 I really enjoyed this movie and give it five stars.  It delivered a message of hope, and communicated well what an adventure life is meant to be. You are never too old to embrace that. To quote the movie, "It'll all work out in the end. If it is not working out, then it is not yet the end."  We are to treat disaster and triumph the same; both are opportunities.  No one is untouchable, and marriage must be based on love, honesty, and positive sharing.
I love the energy and vision of Sonny, the Kipling-quoting young hotel manager, who has the idea of "outsourcing the elderly."  I appreciated his eagerness, and naive but enthusiastic optimism.  The women played by both Judi Dench and Maggie Smith were wonderful – it was satisfying to watch them transform and come into their own.
And for those of us that may never travel to India, we catch a glimpse of the vibrant colors, jarring sounds, and chaotic pace of that place, which is changing as fast as the characters in this film.  This movie was a feast to experience; be sure not to miss it.