Maisie Dobbs Mystery Series (Book Review)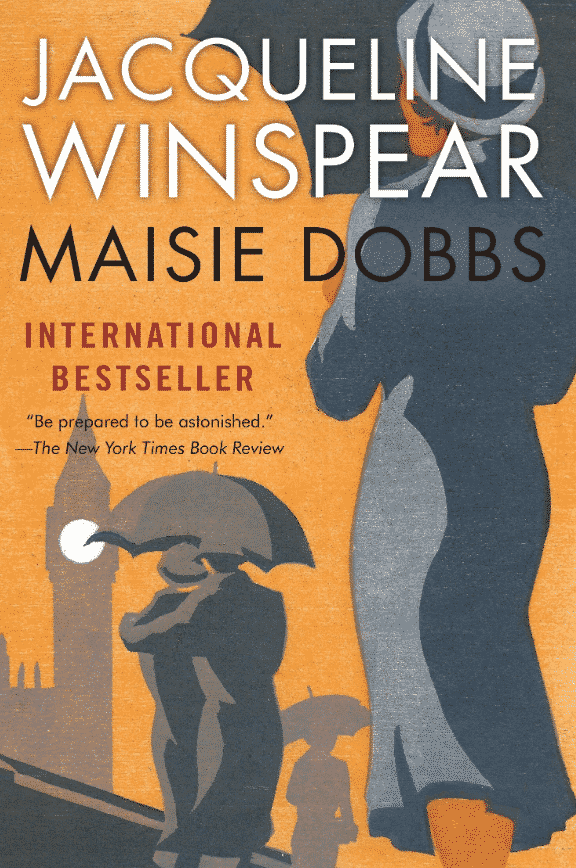 I finally got around to starting the Maisie Dobbs mystery series to satisfy part of our Reading Challenge for 2020, but now I'm hooked and reading beyond that. I've read the first two books shown here– Maise Dobbs and Birds of a Feather– and have just requested the next two from my library. I gave my sister the first two for her birthday, and now she's on the fifth and sixth. There are sixteen in all. If you are looking for a great gift for a mystery loving person, the set shown below of the first 6 titles in this series, would be a terrific idea.
Taking place in London after WWI, Maisie Dobbs is a spunky private investigator, with a kind heart, and cultivated intuition. She listens well, and since she feels her duty extends beyond solving the crime, she endeavors as well to leave all involved more at peace afterwards. She is systematic and diligent, caring and conscientious. She is a character you'll like and enjoy following around as she unravels her cases.
The mysteries themselves are not depicted violently, and the focus is on finding solutions and mending, not on darkness or menace. They are written intelligently, with ongoing character development, so they don't feel like twaddle. They would be perfect to be filmed into a series at some point.
So far I'm giving them 4 stars, and thought you might want to know about them sooner instead of later. They are perfect light reading to balance off the more serious books we're tackling during this pandemic.