The Most Fun We Ever Had (Book Review)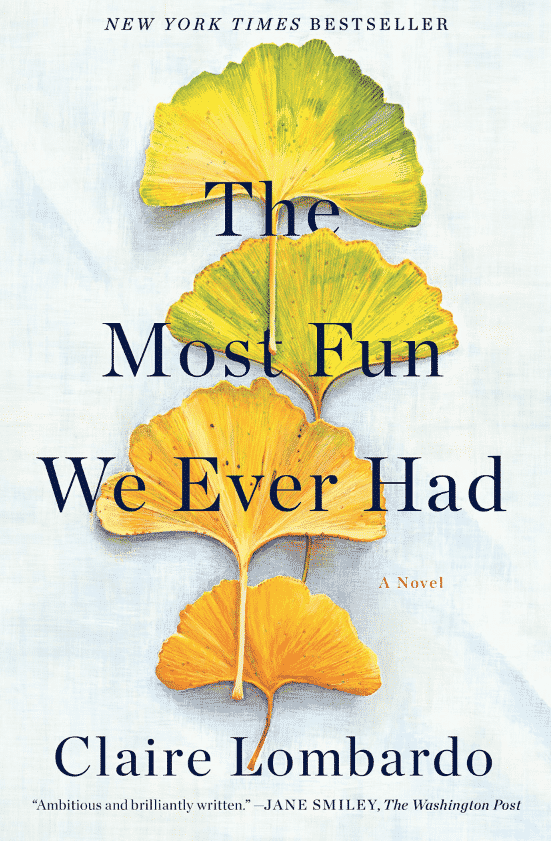 This is a character driven story of a present day family on the north shore of Chicago. At 544 pages, you get to know them, along with their struggles and joys, pretty well. There is definitely a family dynamic that is captured. They are a healthy, but imperfect family of four daughters, who are all jockeying for their place in the world.
The title is in reference to parenting being the most fun they ever had; sometimes this is said earnestly, others it drips full of irony and sarcasm. The topic is explored in many different parenting configurations, much like in Little Fires Everywhere , where there was a character for each type of mother. Of the two books, Little Fires Everywhere is the better one. Still, this one had its redeeming points, one of which is it was emotionally undemanding reading at a time when there was plenty of other drama going on in my wider world.
This novel was recommended to me as one of the best books of last year, but I read it because there were similarities to my own family– in some ways, while emphatically not in others. I too, had a doctor dad with an underutilized stay-at-home mom, who were totally in love and crazy for one another. I too, had a stable home, but with three daughters instead of four. But there the comparisons end. Fortunately, my relationships with my sisters are kinder and more supportive than those in this story.
The family in this novel had many advantages, but they still didn't have it all together. There were several lapses of judgement and propriety, as well as some heroic loyalty and love. Life is complicated, and the basic message here is that's okay. Love can still win the day.
The Most Fun We Ever Had is long and without much plot line, but immersion with these flawed characters yields the kind of understanding that makes them feel real. If you are up for a slow family saga, or want to think about parenting from several angles, you might enjoy this one. I felt pretty neutral about it, although it was well written and believable. It was rather plodding, however I was engaged enough to finish it, and appreciated it for what it was.  I give it four stars.