Honoring Phoebe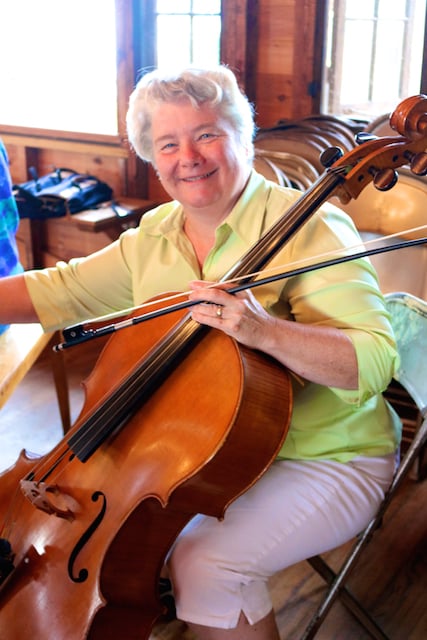 I was surprised to learn last night that my friend Phoebe passed on last weekend. I just saw her in Maine in August, where she was tap dancing with gusto. Every year for about fifteen years we enjoyed spending time together at Creative Arts Camp. I think she was one of the first subscribers of this blog.
I've attached some recent photos of Phoebe in this post. She lived life to the fullest, was active right up to the end, enveloped in a happy marriage, and surrounded by their six children and multiple grandchildren.
She played the cello beautifully, and was generous with this gift. She was always ready to find the good in anything and was fun to be around. She struck just the right note of being humble without ever being abased, being modest while still owning her own power. That is hard to do and I admired that in her. She combined being the salt of the earth with letting her light shine. She was a beloved example of steadfast grace, Soul-filled joy, and resilient strength. The world was better because she was in it. She is loved and will be missed!
Her memorial service will be next week. Contact me for details if you'd like to attend.