Newtown Arts Festival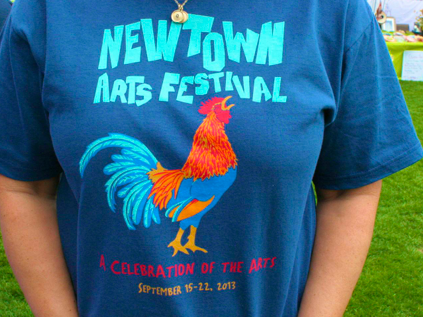 Today I went to the Newtown Arts Festival. Last spring, I was recruited to be in this, but demurred. Today, I went mostly to see my friend Roberta's work, which I'll feature with a blog post of its own soon.
I loved hearing this today: "Newtown? Oh, I would never want to move from Newtown. I feel so safe here."
Yes, this wonderful community is alive and well. Check out my photos of this scene, which are just a tiny fraction of the huge event.