Recipe: Veggie Sausage Casserole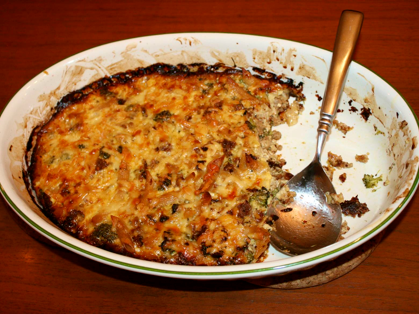 This tastes better than that picture looks! Sometimes you need some comfort food that is easy to make and that makes wonderful leftovers zapped in the microwave for busy days.
This dish fits the bill on both accounts. The base recipe here is my mother's delicious homemade macaroni and cheese recipe. I have that on an index card shown below written in her own handwriting. To that I have added browned and crumbled organic veggie sausage, and sometimes some broccoli. And I also use whole wheat pasta instead of white. Give this staple of ours a try; it is also great for breakfast!