Book Review: The Last Runaway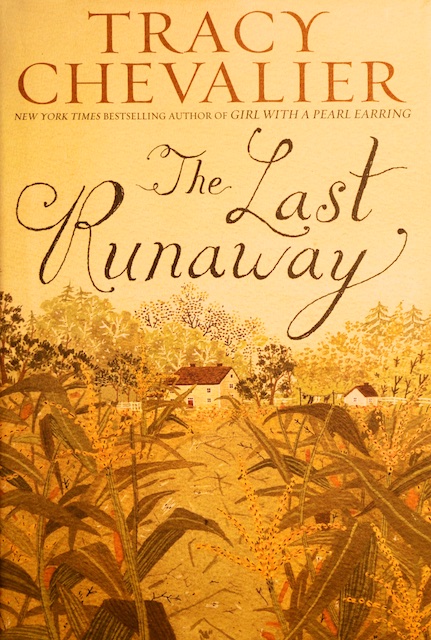 Having enjoyed Tracy Chevalier's books before (Remarkable Creatures, Girl with the Pearl Earring) I picked this one up at a library sale last summer. I am so glad I did. 
This historical novel is set in Ohio, and is about a Quaker girl from England who who becomes involved in the underground railroad. She wrestles with her conscience and her community over the issue of slavery and confronts how very divisive that issue can be. Should she follow the law of the land, the mandates of family, or a higher Principle? She is far from home, struggling to find clarity, where nothing, it seems, is as simple as black and white.
I liked the subplots in this novel about both the Quakers and quilting. This talented author makes it easy to immerse yourself in the 1850's frontier, and the reader is improved by spending some time with a character who is unwilling to compromise her convictions. We need more like her– honest, temperate, and striving to be aligned with her deepest understanding of faith and good character.
I enjoyed this straightforward read very much, and give it 4 stars.