The Moonflower Vine (Book Review)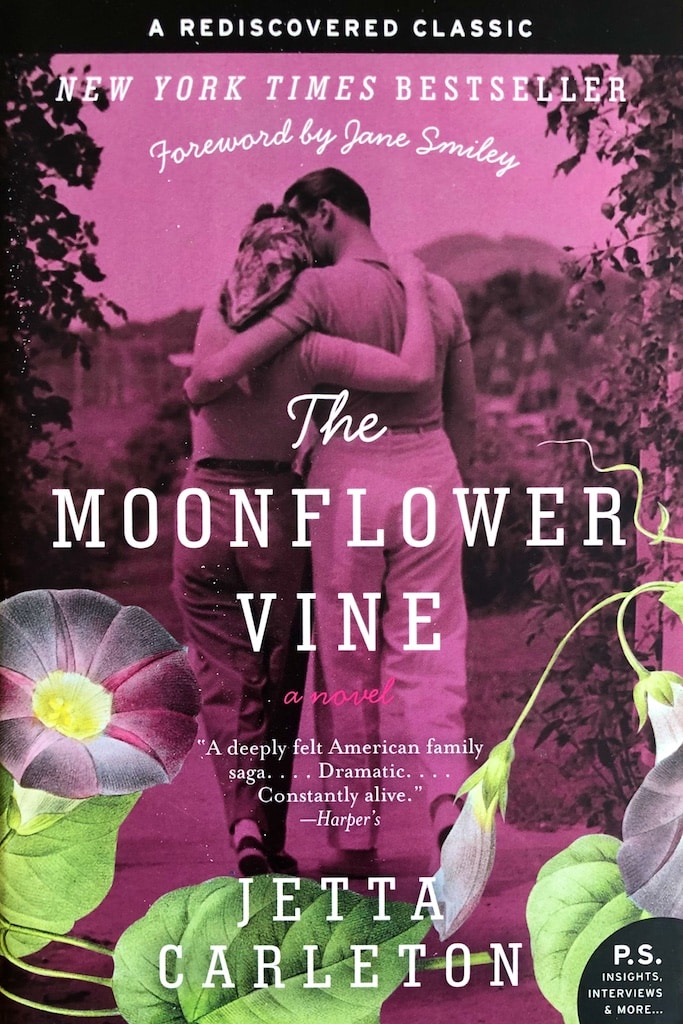 The Moonflower Vine is about a family with four daughters set in rural Missouri over the first half of the twentieth century. It is a family saga in their six voices, each in turn, written in the third person. You get six versions to time passing, with various internal thoughts, secrets, and revelations of theirs, all contributing to the whole.
Like family life in general, this novel is sometimes funny, sometimes tragic, and sometimes inspiring; life can be messy and others often don't know what we are dealing with. We watch the story unfold, as if wandering around in their lives, objective but engaged.
Each part hangs together on its own. Each character is fresh, clear, and distinguishable, with no cardboard characters or dull stereotypes, which was very appreciated. The story continues to keep the reader's interest in a slowly unfolding way, and conveys the mood of the time and place through its simple, straightforward writing style.
The book's themes, beyond family, are rebellion, faith, secrets, love, independence, and the need for extending compassion to everyone for reasons we may never know. There are tragedies and mistakes and commandments broken here, but overall, this is an empowering and love affirming story about the resiliency and power of the human spirit. The story begins at the chronological ending, which makes you want to cycle around to the beginning to read it again, now that you know what's what.
"Children want to love their parents, but parents make it so hard sometimes." I love this quote and it rings true to me from both perspectives!
This novel was written in 1962, and  is considered a "rediscovered classic." It is this author's only book, which is a shame as it is so well written. If you need a break from reading post-modernism, this one might be for you. I give it 5 stars.