November is a Deep Breath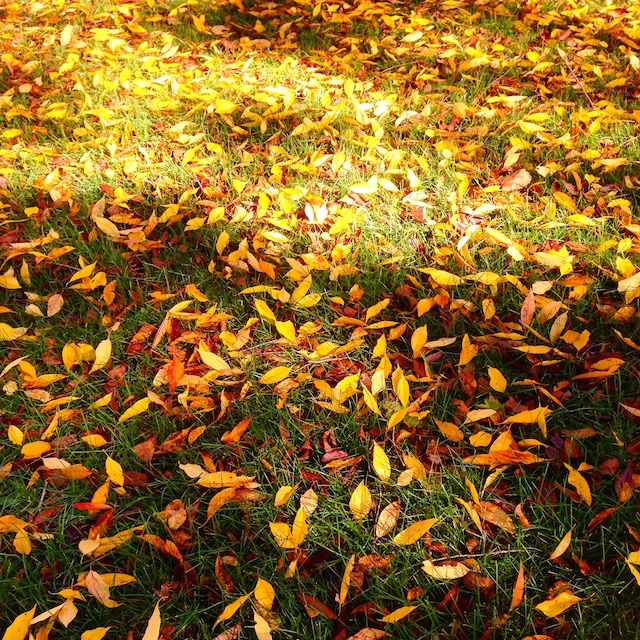 "Not brilliant or startling, but resonant and penetrating.  From honey-gold to russet, from lemon-gold to copper and bronze, from amber to burnt sienna.  Autumn hoards the vocabulary of thanksgiving.  Here lie the richest colors of character.  From innocence to gratitude, from affection to resilience, from purity to self-sacrifice.  They are colors that glow rather than dazzle.  They give to the season's presence in us the texture of peace itself.  We come to see in what way peace is the continuing animation of life.
November is a deep breath.  For autumn leans forward, not backward, into the year:  The month that links hands with winter speaks of gestation, not conclusion.  We watch the fallen leaf rest with care upon the first faint lacing of snow.  With such care that same leaf will curve about the first green shoot of spring.
Something remarkable is happening.  In this shadowed hour, the cherished, the nourished in us reaches toward birth.  Leaves are memories falling singly down the deepening days, but their sound is always somewhere in us being heard.  The wind is in our hopes.  It's not the worded leaves, the voiced earth; it's what goes on after we're still and listening.  It's what stirs now behind all the waiting.
Somehow the thin blue wood smoke curling up between these newly leafless trees is lifting the harvest of thinking of Thanksgiving into the original white meaning of Christmas.
No longer between the seasons, the russet of our gratitude, the bronze of our resilience, the burnt sienna of our self-sacrifice — all spill richly along the warm dark.  We feel the imminence of new beginnings."
by Godfrey John in Compassion Wins