Master Butcher's Singing Club (Book Review)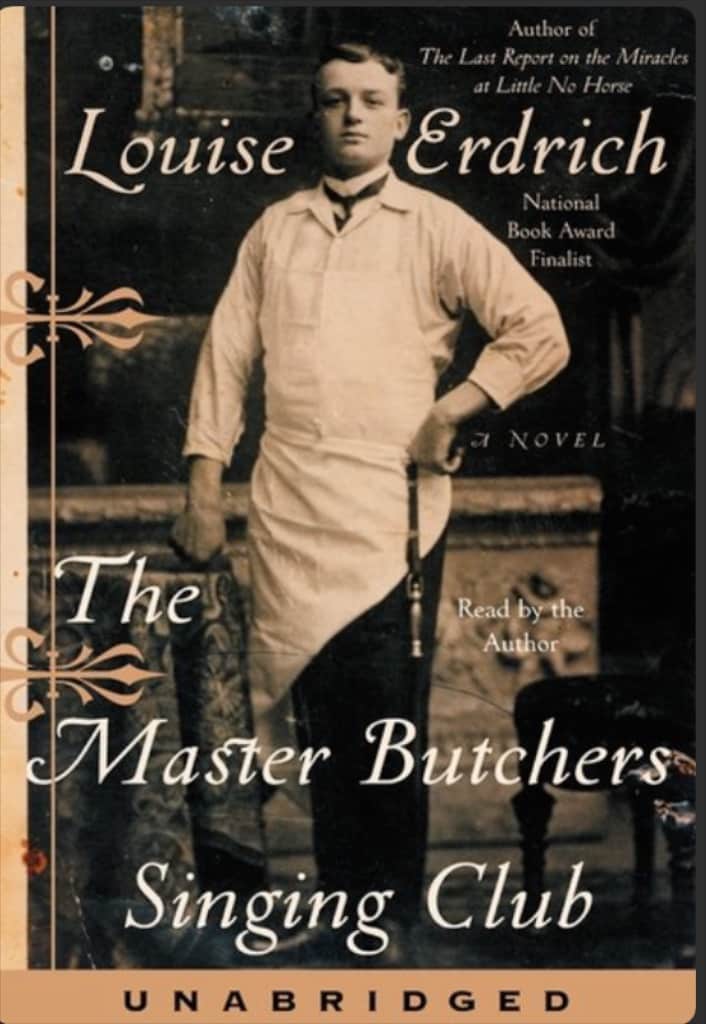 After reading three books not good enough to even blog about, I read this blockbuster.
The Master Butcher's Singing Club is an epic saga about a German immigrant after World War 1, who, after selling a suitcase full of sausages in New York City, buys a train ticket as far as he can afford, which gets him to North Dakota. He sets himself up as a butcher there, brings his wife and first child over from Germany, starts his singing club, and the rest unfolds.
Delphine, who to me is really the main character of the story, not the butcher, befriends the butcher's wife and works for them. I really liked her, and wish less went on offstage with her toward the end of the book. This one aspect, as well as the fact that all the loose ends were not as tied up as I would have liked, almost knocked my ranking of this title down to 4 stars. But I still enjoyed this remarkable novel enough to give it five stars. There is something very real in this story that is engaging, heartening, and true.
However, please note that there is also some gruesome stuff here: war, murder, butchering, killing of dogs. Sometimes it is simply awful, but then it is also sensitive and kind by turns as well. What a world it is where butchers sing like angels.
The writing is brilliant and matter-of-fact, and the story is big and broad, written as expansively as the prairie sky, lyrical and spare, while both graphically detailed and sweepingly perfunctory. There are all kinds of love highlighted here: marital, friendship, parental, sibling, neighbor. And there is a surprise at the end that I never saw coming.
After reading this, I want to read this author's other books. The audio version of this book is read flawlessly by the author. And I hear there has been a movie made of this title, but I don't know anything about it. The writing here is so exceptional, I'm sure the book is better!