Perseverance Not Human Will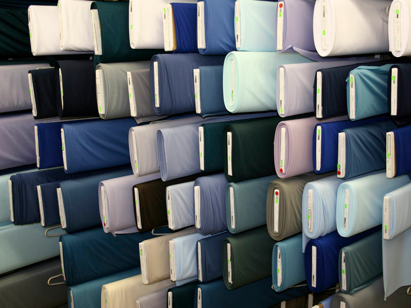 As I've said (click here) what you value governs what you are grateful for and therefore what you get more of. But what you value also determines what you do and don't do. I value local and organic food, so that's what I buy. I value education, so I'm always learning, etc.
One of the things I've come to value is not being willful. Christian Science has nothing good to say about human will, strongly warning of the havoc involved when one forces one's own agenda upon any scene. What I've witnessed supports that conclusion and I have learned to avoid exercising human will like the plague. And I credit the wisdom of that as one reason I am healthy and things are going well. I take it that seriously, deferring incessantly to God's will, whether I discern it or not.
Lately, my problem is that I've got clarity about what God wants me to do, but to be obedient to that seems to require human will because it goes against my natural and inbred inclinations. God wanted me to do this blog, and I dragged my feet for years before I started, not really getting the point. Finally, I trusted enough and plunged in. Taking on homeschooling was similar, and marriage was as well. (Notably, these are things that have held huge blessings for me!) In those instances, when I had clarity from on high that it was what I was to do, it was as good as done. But not so lately.
I said (click here) that this year I wanted to know and do what God wanted me to do. But it's not so easy. God is adamant that I am to exercise and clean my house (particularly my heaped office.) Yes, I do want the outcome: a strong, lithe, agile, svelte, vigorous body, and a streamlined place to work and be inspired.
But the process… God help me… I'm totally not interested. I'd do anything else, and have been for years. To accomplish this, I'd have to grit my teeth and utilize human will as obnoxious as a tuneless, blaring, big band parade in your front yard at dawn. But I can't do that. And I don't think I should have to do that. If God wants me to do it, He can move in my consciousness in a way that will overcome my blatant resistance.
So I've been praying and waiting for what seems like a long time, so long I think, my family is dubious that it'll ever get off the ground. I've made sporadic attempts at obedience, but those half-hearted bursts have been hollow. Recently, however, I've had an eureka-bound train of thought, so to speak. It was a project of reframing all this to myself, and making some critical distinctions. I needed to examine definitions, to claim a new perspective, for I'd never solve this dilemma of impertinent stagnation on the same level it was created.
It all started pondering a joke. Yes, God works in mysterious ways, getting us from whatever angle will work, and believe me, I was receptive. The punchline was that the difference between perseverance and obstinacy was that the former stems from human will while the later stems from human won't. It struck me that in this situation, I've avoided human will to such an extent that I've simply landed on the other side of the same coin in the land of human won't.
So I looked up OBSTINATE in the dictionary. It means: stubbornly adhering to opinion, not yielding, inflexible.
Whereas PERSEVERANCE means: to have a steady persistence in a course of action or purpose. Interestingly it also means: "a state of grace continued to the end, leading to eternal salvation." You gotta love the dictionary for nailing things!
Since I clearly need to YIELD, I looked that up too. It has the connotation of harvest or return on investment like a field or a trust fund having a yield. But it also includes SURRENDER which means to give oneself up; to relinquish or resign; to give God His due. If to be obstinate means to be unyielding, then I'm fruitless, clinging to self and denying God.
All in the name of not being WILLFUL? I found there are two very different meanings for that. The first: deliberate, voluntary, intentional. The second: unreasonably headstrong and stubborn; self-willed. Now that's interesting! Only the second definition of willful is to be avoided.
Can I make a paradigm shift to surrender the obstinacy which keeps me paralyzed from fulfilling God's will (when it might not look like mine) and voluntarily take active, continuous steps to persevere in His will for me: exercise and de-cluttering?
So I looked up PERSEVERE: to maintain purpose in spite of difficulties, obstacles, or discouragement; steadfast. In the verb form, it also means to bolster, sustain or uphold. STEADFAST means: fixed in direction; firm in resolution, faith, adherence or attachment; unwavering; firmly established. Firm in the sense of stable and strong, I realized it meant, rather than unyielding.
Mary Baker Eddy refers to "stern resolve" which keeps the "highest purpose." She also says, "Patience is symbolized by the tireless worm, creeping over lofty summits, persevering in its intent." Hummm… so I need PATIENCE which means: bearing without complaint; ability or willingness to suppress restlessness or annoyance when confronted with delay; a steady quiet perseverance; an even tempered care; diligence. DILIGENCE means: constant effort to accomplish something; attentive and persistent in doing anything; pursued with attention; an earnest strenuous attempt. STRENUOUS means: characterized by vigorous exertion.
Sounds like exercise, doesn't it? I realized that God wasn't after me to exercise nor de-clutter for the end result of coming out the other end self satisfied and perfect at last. It is the ongoing, eternal doing of it that is important. That's when the dam broke.
I've also preached a lot lately about how motives are pivotal (see here again.) Doing something because God wanted me to was a good motive; doing something to improve or demonstrate God given character traits was also a good motive; glorifying God is a good motive too. Doing something to manipulate matter, be it my office or my physique was not, however, a motive I could ever embrace. But contrary to what it seemed like, that's not what I was being asked to do. I was being prompted (pressured?) to be obedient, steadfast, diligent and persevering, and I could respond with an earnest effort toward those things in total good faith. What a profound relief.
So I looked up:
EXERCISE, which means most generally: to have effect. CLUTTER means: disorder, confusion, distortion, chaos.
The prefix DE means: down. So to de-clutter means to trounce those impositions that impede us.
ORDER means: in obedience to law, proper working condition where each thing is in methodical and harmonious arrangement. METHODICAL: systematic, deliberate, intentional. INTENTIONAL: done with purpose, pointing beyond self.
All this indicates so much more why God would want this of me. Suddenly, I hear the following quotes from the Bible and Science and Health with Key to the Scriptures by Mary Baker Eddy reverberating in my ears…
"There is nothing difficult nor toilsome in this task, when the way is pointed out; but self denial, sincerity, Christianity and persistence alone win the prize as they usually do in every department of life." MBE in SH 462:15
"…for as ye have yielded your members servants to uncleanness… even so now yield your members servants to righteousness unto holiness." Rom 6:19
"Exercise thyself rather unto godliness. For bodily exercise profiteth little: but godliness is profitable unto all things, having promise of the life that now is, and of that which is to come." I Tim 4:7
"Wherefore, my beloved, as ye have always obeyed… work out your own salvation with fear and trembling. For it is God which worketh in you both to will and to do of his good pleasure." Phil 2:12-13
I can do this. I know how to persevere; I've done it on many things I was crystal clear about, like child rearing, homeschooling or church attendance. I've shown up for those things with my whole heart, attention and unwavering dedication. When the light is a distinct green, I have no problem stepping on the gas and surging forward.
I am no longer feeling obstinate, obstreperous, and stymied. A veil has joyously been lifted and I see what to do. I am not feeling at all willful, but contrariwise, completely willing. I have yielded because now I understand what is being asked of me. And I'll be kind to myself, emerging gently (but emphatically!) into this new perspective with patience and forgiveness.
I'll be thankful when I no longer say with Paul: "For the good that I would I do not: but the evil which I would not, that I do." (Rom 7:19) Oh my, what could the apostle Paul have done with a treasure hunt through a dictionary? This romp of definitions has made all the difference in rendering me able to proceed with genuine unfeigned enthusiasm and an unequivocal conscience.
Wow. I'm off to get started. Oh happy day.