Little Fires Everywhere (Book Review)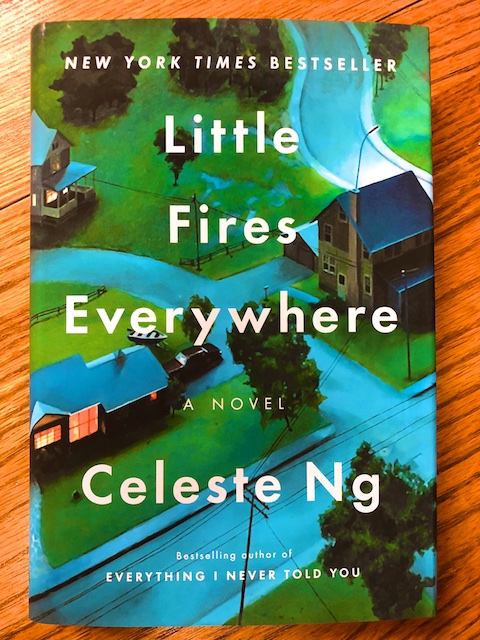 This book is a good exploration on the topic of motherhood, as well as a compelling story.  Adoption, surrogacy, abandonment, abortion, mothers who understand their children, mothers who don't, and then women that stand in as mothers when mothers fail– they all have a place in this tale. Motherhood is a broad spectra and not the straightforward thing we so often assume. All these angles on motherhood are told without judgement, in the spirit that every case is different in its fiber and motives, foundations and baggage.
The novel takes place in Shaker Heights, a planned, and supposedly perfect community. Featured are two families with money, and two without means, and how they all intermingle. It starts with a foreshadowing of the ending of the book, so you know all along where this ends up, while not knowing at all how things unravel to get there.
Motherhood is not something I initially expected for myself, but for me, it ultimately was the best thing I ever did. I also was gifted with a terrific mother myself. But every story is different, individual. It is important to have compassion on the range of scenarios, and this story will help lead you there.
This book is exceptionally well written, and thoughtfully planned out. I have never read this author before, but I will make a point of doing so again. You might want to read this novel and ponder its many layers. It is a perfect book club choice, with much to discuss. I give it five stars.