Thoughts from Covid-19 Isolation (#1)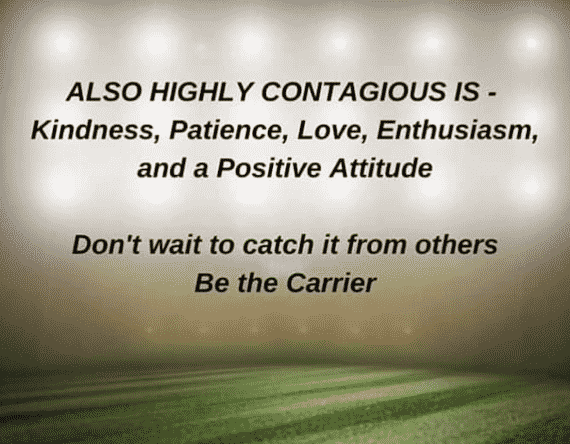 I trust all of you out there are healthy and safe. Most of us still are and I think that is the point of this exercise.
My heart is going out to those who have suffered cancellations that especially hurt– the heartbreak of no last semester and no graduation for high school and college seniors, and of how it is all precipitously over without closure or a prom, is tough. Long awaited dream trips are cancelled, weddings deferred. These things are not only hard, but their unprecedented nature underscores them as feeling especially unfair.
My schedule has cleared through May. The second half of my one woman show is shut, three abstraction workshops I was to teach are cancelled, one earth day lecture I was looking forward to giving is no longer, one juried show I got a big oil painting into is not happening. Family coming home at Easter? Probably not. Church is now via Zoom.
After a winter with almost no snow, at first it seemed a bit like the snow days we hadn't gotten. Then, people were saying two weeks, then canceling the month of March. Now here we are looking at June. We'll need more food, which by the way, we have not hoarded, but otherwise, quarantining is agreeable enough over here.
As I wrote in this advice piece, my husband and I have worked from home for twenty three years, so not that much is different for us. Our children are all safe in their own apartments, and are working from home too, on various aspects of this crisis. Our oldest is navigating the huge task of child care policy for the State of California during this unprecedented time, our son in "big data" in D.C. has been assigned a project for CDC so is in the thick of all this focus, and our youngest is teaching college Physics 1 seminars on Zoom from a desk in her bedroom.
She's using an ingenious, but makeshift setup, featuring her phone duct-taped to the back of a chair, focusing on a white board on her desk. The phone video calls into Zoom with what she is writing on the white board, while she sits straddling that chair backwards. Simultaneously, her laptop connection shows her face as she talks to the displaced class, while she writes out solutions on the board they can see coming from the phone. Not glamorous, nor warranting the steep college price tag for those students, but it works.
We are hearing from our kids more often than usual which is nice. All are enjoying working from home, which may be a feature of them having been homeschooled, so it is a bit like them getting back to their roots.( If you are homebound with children, I wrote this advice for you as a homeschooling veteran.)
As I wrote in this newspaper article about the Coronavirus and fear at the early stages of this situation, Christian Scientists face down disease as a foe to be trounced. We do not cower in fear of it, knowing that fear is a large part of the problem. So given that, some of you have wondered why we are staying home and moving our services online. I explain that there is a difference between fear and wisdom, and it is important to be wise. We are also going the extra mile with others that need this of us, following the golden rule, and expressing love by protecting those that feel susceptible.
Mary Baker Eddy uses an example I think is relevant: if you drank poison while firmly believing it harmless, it will still cause death, because the vast majority believe it to be deadly. "Consequently, the result is controlled by the majority of opinions, not by the infinitesimal minority of opinions…" (Science and Health with Key to the Scriptures, pp. 177:25–7) In a day where the majority of opinions align more closely to the Science of Being, this whole pandemic thing would not be happening. Are we working toward that day?
Meanwhile, our best approach is hunkering down to face and overcome this imposition through assiduous prayer and fasting. Look on your isolation as part of that spiritual fasting to bring about the required positive change we all desire.
Also, please help others in practical ways, even from your safe distance. Food pantries have outdoor drop off places, and a fellow blog reader here made 50 quarts of soup for ours (see two of her photos below). Call people and check in on them. Find ways to support your favorite local businesses during this time so they can survive it and still be viable when this is over. Thank you for all you are already doing within your spheres of influence to help be part of this solution.
And I recommend seizing this time apart to get some things done that you have been wanting to get done. I'm diligently working on getting some great daily habits into bedrock over here. Solitude is something to enjoy too, a nurturing thing that gets us beyond the noise of daily static, getting us deeply into a more soul sustaining place. I've got all sorts of projects I've wanted to tackle, and I'm pecking away at those, in and around priorities of working and getting out hiking. Gyms are closed, but the great outdoors is not. What a great time to reacquaint ourselves with daily rambles in the woods and breathe deeply gobs of fresh air! Write those articles or poems you have within you that have waited too long. Clear out that clutter you've ignored. Paint, play the piano, plant a garden, call someone and tell them you love them. Limit your screen time. Read that book. Finally study what you were curious about. Try new recipes.
One of my 20 for 2020 was to write the first draft of a book, so when is a better time? I've got another show opening (with one other person) in December, so I'm starting to work on that with a large, slow going painting taking over the dining room table. (Between other things, James is gradually working on taxes at the other table, so we've been eating on the couch.) When the weather warms, I'll paint en plein air out in the landscape, or work at the picnic table. Maybe we'll even find the time to pack up our son's room, which is long overdue, and it would be great to have that space back. But first, we're doing some life strategizing, taking an intensely earnest look at our purpose for congruence, to make sure, as Stephen Covey would say, that our ladders are leaning against the right walls. Are our actions consistent with our most profound whys? And for fun, next week we'll try book group virtually too, again via Zoom.
I'm so glad for our technology that makes our connectedness so possible as we are separate. I'm so grateful for supply chains that continue to disseminate food, even in the face of this calamity. I'm grateful for the internet and Google that gives us endless resources, right at our fingertips. I'm grateful for this blog and you blog readers– for more than a decade we've mutually not let each other feel isolated. What the world needs now is love, sweet love, and we have it in overflowing abundance for everyone, as well as ourselves.
We are a bit in a chrysalis state here. It may look like possible death, but really, the world just needs us more as butterflies. And we yearn to be butterflies too, bewildering as it is to think it possible. I believe something more sustainable, more beautiful, and more liberating will come out of this temporary captivity.
After all, our absolute freedom and total power are always and only in the present moment.
And in such a polarized society, we are now suddenly all unified by something, seeing better than before our connectedness and mutual reliance. Even the US Senate just voted on something unanimously.
I reiterate, What Uncertainty?
Sending you virtual hugs. We'll see thing thing safely through.