Are You Buying Fake Olive Oil or Real?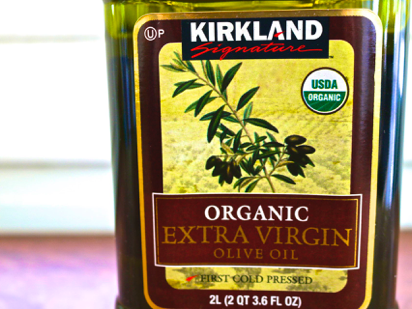 Check out the book Extra Virginity: The Sublime and Scandalous World of Olive Oil for more details on this but I'll give you a brief summary here. Suffice it to say it is a very corrupt business. Studies at the University of California state that 73% of the Extra Virgin Olive Oil on US shelves DID NOT MEET standards for genuine olive oil. Class action suits have been filed against Fillipo Berio and Bertolli, who together make up most of the olive oil coming out of Italy. Most California versions generally surpass those coming from Italy.
Olive oil that failed to meet standards due to being fake, adulterated, of poor quality, or rancid, is shipped to markets where the buyers are considered unsophisticated and won't know the difference, namely the United States and China. Here are some of those that failed in the two studies I read:
• Bertolli
• Carapelli
• Colavita
• Fillippo Berio
• Mazzola
• Newman's Own
• Rachel Ray
• Pompeian
• Safeway
• Star
• Whole Foods
• California Olive Ranch
• Cobram Estate
• Lucini
Here are the olive oils that met the standards:
• Corto Olive
• Kirkland Organic
• Lucero (Ascolano)
• McEnvoy Ranch Organic
• Trader Joe's California Estate
We typically buy the Costco Kirkland organic brand shown here in the photos. Not only do I not want to be party to the corruption of our food sources, I also want the benefits associated with real food. Since it seems most people don't know this information, I thought I'd share it in a simple to digest fashion. If you can't find one of these genuine olive oils on your store shelves, it may be worth it to you to order the real stuff from Amazon or elsewhere online.