Leaf Litter Photos (& a Lesson on Mindfulness)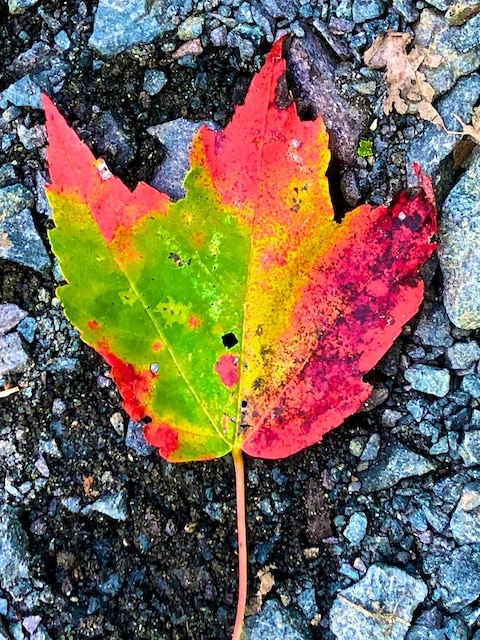 For the last couple months, I've snapped photos of leaf litter wherever I've seen it, for an eventual post such as this one. My rules were no contrivances (no playful, intentional arrangements, and no tidying up of vignettes), and no screeching my car to a halt when I passed some amazing array (think crimson Japanese maple leaves spread like inviting picnic blankets under trees– so tempting). No, this was to be what we normally scuffle by, not noticing– imperfect, cast off, and still beautiful.
I wanted to notice these gifts dropped at my feet, in all their hum drum, especially in the most unremarkable fall foliage display year we've had that I can remember. We had plenty of rain, too much maybe, but never got the cold snap that makes for a glorious autumn here. Boo, on climate change.
But noticing helps things, and as you can see in these photos, there was plenty loveliness to behold regardless. Since now we have our first snow on the ground, I guess this collection is complete. These leaves are now all tucked in, soggy and comfortably snuggled, beneath a heavy white blanket.
So let this photo series be a lesson on mindfulness. Let us not miss any of the small gems of choreographed moments we can witness in nature each day, and find each compelling microcosmic composition that is waiting to be discovered. There are so many!  Instead of pinning away for what isn't, let's relish what is.
Enjoy this reminder of the infinite good we are surrounded by if we will only open our eyes to see it!