Marriage of Opposites (Book Review)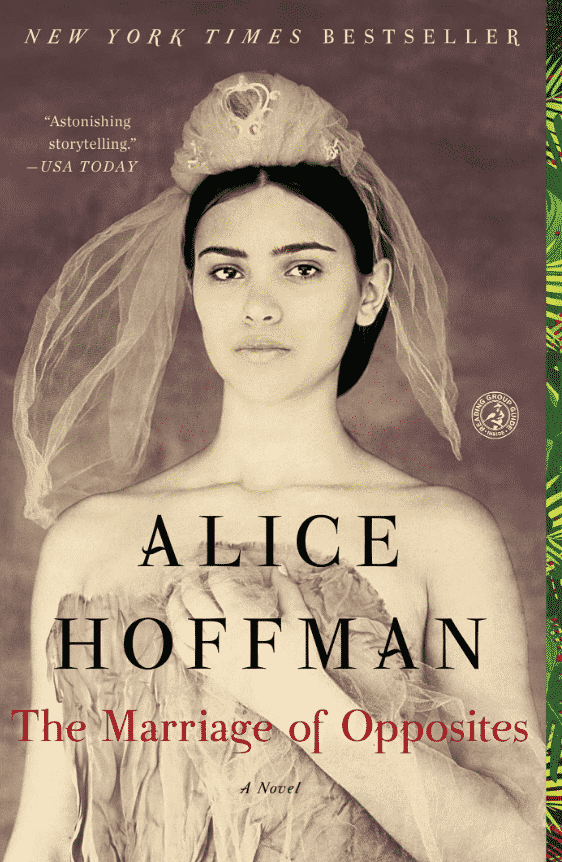 I enjoyed this historical fiction about famous impressionist Camille Pissarro and his background, set mostly on St. Thomas in the Virgin Islands. It stays close to the facts of his family, starring mostly his mother, with the only fictionalized parts indulged in being the description of their surroundings and friends. Born to Jewish parents who had to fight with the synagogue to wed, ironically Camille's choice of brides in turn was also unwelcome. We follow these complicated love stories all the way to France.
The writing here is astoundingly good and the most compelling reason to read this novel. It is narrated in turn by Pissarro's mother, his father, Pissarro himself, and Pissarro's mother's best friend's daughter. The language is lush, lyrical, and melancholy, while also littered with superstition, mysticism, and spiritualism. This was probably truly evocative of what Charlotte Amalie was like in the early nineteenth century, but still it knocked the book down to four stars for me. Also interesting was the transition on the island away from slavery long before the Civil War, which plays a pivotal part in the story.
I liked the description of how Camille Pissarro perceived color everywhere. I totally relate. He was thought of as a radical at the time; now we see him as ahead of his time. Harder to relate to were the strictures of those societies, but the protagonists here found ways around them none-the-less. But how many people with Pissarro's passions never found a way? I am grateful to be living at a time where it is not so difficult to love who you love, and do what you need to do.
If you are interested in this famous painter's (now memorable) background, or just enjoy reading fresh, well written historical fiction, especially ones set in paradise, give Marriage of Opposites a go. No matter how complicated, and full of prickly moments, reading genuine, PG-rated love stories are diversion well worth taking.