Recent Food Around Here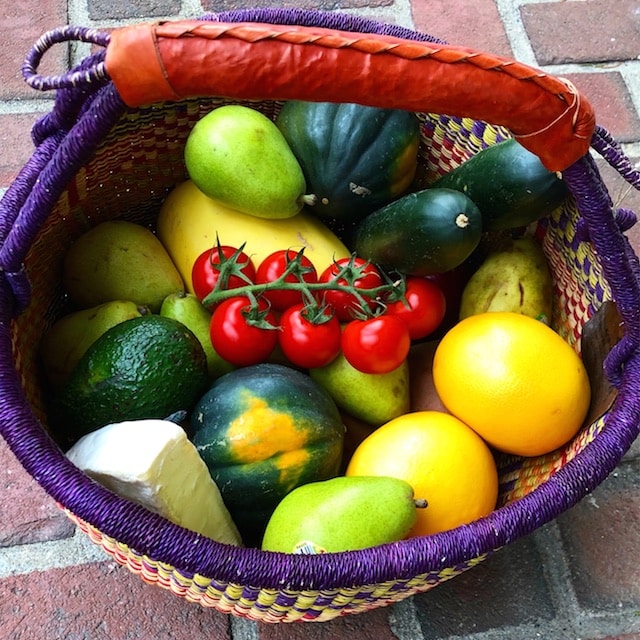 Yes, we eat well!  I enjoy cooking and being creative about it. Some of the many photos shown in this post are recipes from the blog I've made many times, and some are experiments.
Above, you can see we try to buy as close to zero waste as possible. We compost a lot, freeze a lot of our own homegrown produce, and have very little garbage.
For those new to the blog, I've been a vegetarian since 1981, and more recently include seafood and bacon in my diet as well. Also, as many long time blog readers know, many of these meals are served on pottery that I made and meticulously carved myself…
Here are some of the Recipes you'll find below:
Wild Rice and Tilapia Casserole
Zucchini Noodle Tuna Casserole
Herbed Lemon Pepper Butter for Swordfish
Baked Frittata with Spaghetti Squash, Bacon, and Mushrooms
Zucchini Noodles with Clam Sauce
Recipe for a Modern Comfort Food
Our Favorite Rub and Sauce for Tuna Steaks
Hope these photos and recipes give you some ideas of something good to make for you and yours!