Three New Abstract Landscape Compositions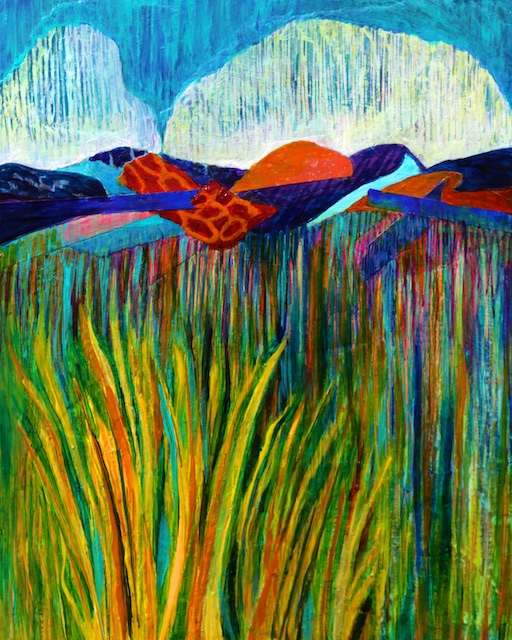 I gave myself a themed exercise to paint three abstract landscapes with just the horizon line as the compositional element. I started with collage and then painted over most of it except the horizon line. This resulted in three very textural pieces that are similar in spirit, especially since I did them all together in rotation at the same time. There are many more ways to execute this limited theme, and this is just a start.
To grow as an artist, I find it helpful to put myself through paces such as this exercise. Just as with parameters on what I was eating during the Whole30 helped me be a more creative cook, parameters on little art assignments I give myself expand my visual repertoire. I plan to do more of this kind of exercise as opportunity allows, both in color and even in black and white, mixing up my mediums as I do it.
Which one do you like best and why? Do you like the texture of paint over collage, or would you prefer the paint without the ghosted shapes of collage beneath it? I'd appreciate your feedback.