Book Review: Strength in What Remains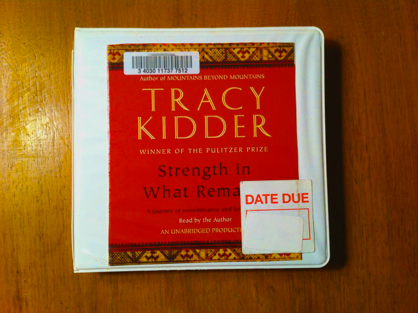 I knew precious little about the genocide in Burundi, so when I saw this true story written by an author I've enjoyed before, I decided to take the plunge and give it a go. This is not an easy book, given the horrors this man endured, but it is at the same time an uplifting saga of transcendence and healing.
The book is about Deo, who not only miraculously survives the killing fields, but escapes to New York City, where he goes from sleeping in Central Park to graduating from Columbia. While this book is distressing in exposing the moral depravity humans are capable of, it equally reveals the heartwarming triumph of the human spirit.
Deo ultimately found a way around self-poisoning hatred. Some hard-won wisdom he shared: "I trained my mind to be flexible. I learned that even when you think you know something for sure, to always leave room for uncertainty. Someone who agrees with you is not necessarily your friend. You can always learn something good in a hard time if you survive it. There is really no mathematical formula you can follow to achieve what you want, just trial and error."
I'm glad I read this and it will stay with me for a long time. I give the book four stars and send hugs to Deo wherever he is. With more folks like him, we can find peace in this world.