Book Review: I've Got Your Number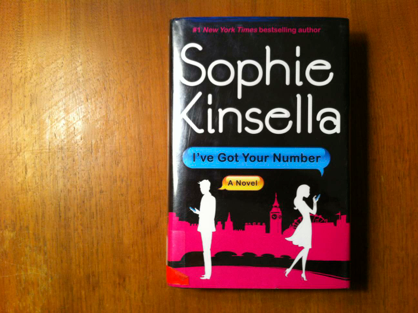 This somewhat trite romantic comedy was the perfect antidote to the other book I was reading simultaneously… the one I blogged about yesterday regarding genocide in Burundi.
Sophie Kinsella's writing strikes a delicate balance between being a free-wheeling romp without tending toward vapidness. Her characters are bright young professionals with both strengths and weaknesses, trying to find their way in the world. 
In this novel, phones are mixed up between strangers, and texting pervades here where other novels would use dialogue.  The two strangers are both in relationships that the other gains insight on.  My favorite line was," It seems to me you can't – you shouldn't – go into marriage feeling inferior in any way."
One character learns to soften his rough edges and be more communicative, while the other learns to stick up for herself and deal with confrontation.  And while there were some stereotypes here, they were only used when they rang true, and no character was left stuck in that stereotype.  And not too often do you read about academics being mocked so effectively!
After dithering between three and four stars, I'm going to be generous and give this four stars. Next time you need something extremely light to read, you might want to try this.