The Summer Country (Book Review)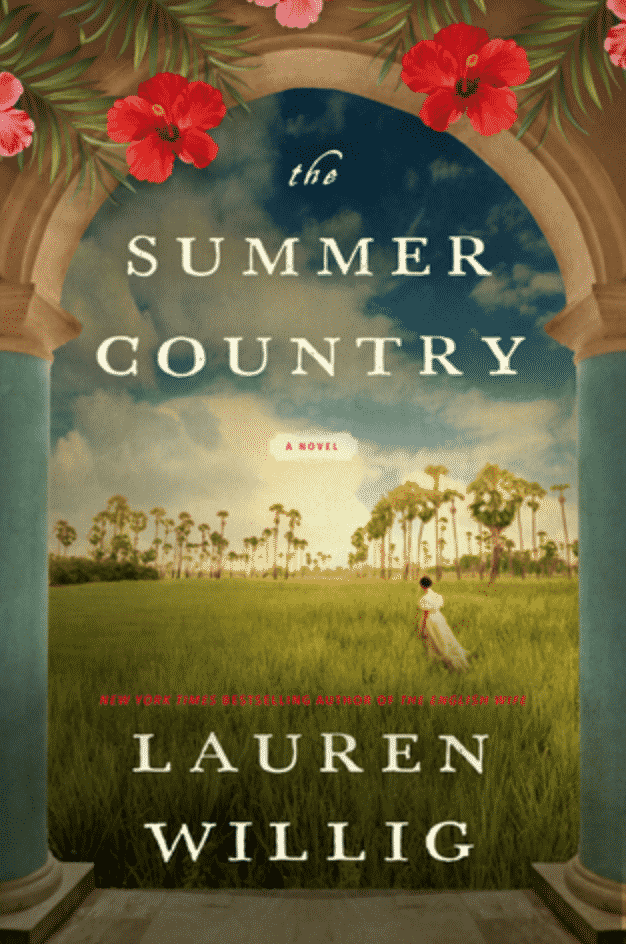 I've been working hard, between a busy professional season and getting ready for my solo show, which opens next weekend. So other than not having much spare time, it was a perfect time to read The Summer Country.
Some would call it a beach read, others chick-lit, but basically, it provided a much needed, restful counterpoint to a hectic January here, set as it was in lovely Barbados. So much of historical fiction is centered around World War II, it was nice to plunge into the early/middle 1800's in a tropical climate instead.
I've read this author before, and she usually does love– tinged with a bit of mystery– well, so I knew what I was getting into with this one, which is hot off the presses. At 480 pages, this book goes fast, unlike some I've read recently. The story follows tandem threads of two love stories that took place on the same piece of land, four decades apart. The two stories start off completely separate, and only toward the end do you know how they weave together.
Even though the story line was predicable, I still want to give this breezy (but not vapid) novel 5 stars. There are some serious themes here (slavery/cholera/rebellion), and there are interracial relationships, but the sweep of the story is fun to read. I thoroughly enjoyed it. I was rooting the whole time for what eventually (mostly) came to pass.
If you are looking for a completely diverting, but unessential read, this may be what you are looking for.