Please Vote Today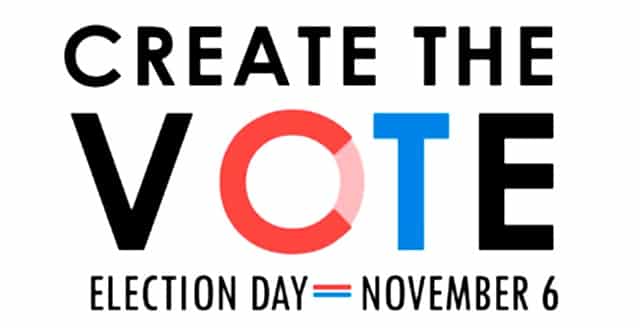 To my United States blog readers; please vote today if you haven't already. It is really important. The largest "political party" in America are the group on non-voters. Don't be one of them. Vote!
I vote for civility, integrity, diversity, equality, freedom of choice as well as freedom of speech and freedom of religion, fairness, virtue, intelligence, increasingly assertive stewardship of the natural environment, progress, individual health as well as the health of the collective, moderation, safety, expanding the cultural arts, pervasive excellence in education, the preservation of our national parks, taxation of the 1%, going beyond tolerance to love, saner gun laws, respectful discourse, infrastructure repair, assiduous protection of the purity of our food sources, due process, clean energy, recycling, a higher minimum wage, kindness, justice, inclusion, representation of all demographic groups in government, a general repairing of the breach, clear consciences, and an improvement of our reputation in the world.
Figure out what you are FOR and vote for what you believe in, instead of against what you fear or despise.
Below you can see what is on our front yard. Informed local voting is critical too.
Check out this link about why every vote matters. Many elections are won or lost by as few as one vote.
And check out this short video from a Jewish congregant in Pittsburgh.
Do your research, and then bring out the vote, starting with yourself.