Books of Poetry I've Been Enjoying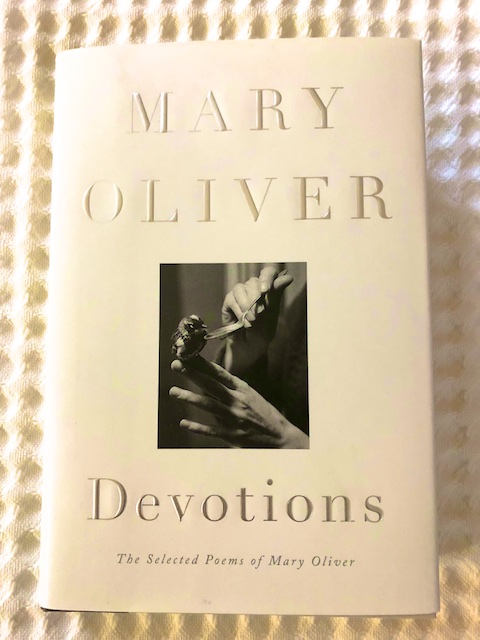 I've been enjoying these two new books of poetry lately, both of which were published in 2017. Also, I have marked some poems in them to eventually share with you.
The poetry book Joy (shown below with cover blurb) is something our older daughter asked for as a gift, and of course I read it before giving it to her. I was interested that joy is supposedly absent in modern literature, and is considered "some of the most unexplored terrain in contemporary life "(see blurb below). There are some wonderful things in there, but for the most part I wasn't impressed that they were so very joyful, so I give this volume only four stars. I have more joyful poetry (of mine) to offer: see here and here and here and here and here and here and here. Those seven are just off the top of my head, and all would be more joyful than lots that is in that slim volume.
On the other hand, the book I want to take a minute to rave about is this new Mary Oliver compendium titled Devotions (shown above and last below). I give it a hearty five stars. It is truly a joy and would make a great gift for yourself or someone you love!