Book Review: Quieter than Sleep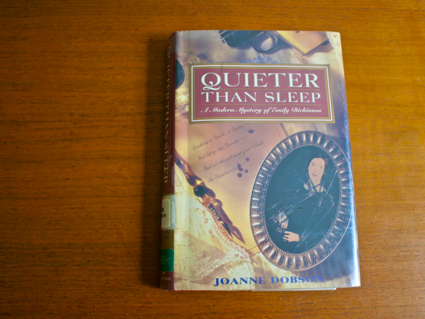 Not usually prone to murder mysteries, here is one I enjoyed. It is a light summer read that I'd give four stars to, with unimportance as it's only real flaw. A murder takes place in the English department of an erudite college in Massachusetts. As the story unravels, it has an academic flair, with the protagonist an expert in Emily Dickinson. Departmental politics come into play shedding the light of suspicion on many.
The ending wasn't a surprise, however, since I felt both prepared and inclined to think that party was guilty as the story unfolded. Still, I liked the main character, and was sorry it was over. I'll read something else by this author in the future when I need a truly superfluous (but not vapid) read. This can be a needed, but hard category to fill sometimes! So when you are in the market for something undemanding (but not stupid) to read, give this one a try.