Jumpstarting a Sketchbook Practice (Sketchbook Ideas #1)
I am resuscitating my sketchbook practice. You know my art journaling practice is alive and well, where I try out mixing media, compositional ideas, color and textural combinations. A sketchbook is much more about drawing skills, which to some people are primary, but to me are secondary. Still exploring line and shape, value and form are important.
I've got a four new sketchbooks for this purpose, one with white paper, one with black (and new white pens), one with grey, and another smaller one with oatmeal colored paper. Unlike my bound artist journals, which are designed to be a finished product to leaf through, these are spiral bound, because sometimes what I do in there will become collage paper for either formal finished work or to be used in my artist journal. Some will remain in the sketchbook too, for looking back on my progress.
The internet is full of ideas of what to do in a sketchbook. The most favored advice is drawing your cup of coffee in the morning or your breakfast. I'm not a fan starting there, for that assumes skills that may not be already in place. And as an abstract artist, I'm happy to sketch what I observe, but don't feel that is the be all and end all. The pressure of having a sketchbook be about that is one of the things that has deterred me from keeping one regularly until now.
So in starting this new "Sketchbook Ideas" series on this blog, I'm liberating the concept to just be about pen, pencil, or crayon to paper. To think more innovatively, exploratorily, and from memory, with some low pressure observation mixed in.
The Haptic Self-Portrait exercise above is a perfect example. I had never heard of it before and loved the result! Take a pen, close your eyes, and while feeling your face, draw what you feel without opening your eyes or lifting up your pen. Poof! Isn't that wonderful? I'd love to see yours.
For the other ideas below, I give the directions in the captions. I hope you'll sketch a bit alongside me, and we'll see where it goes.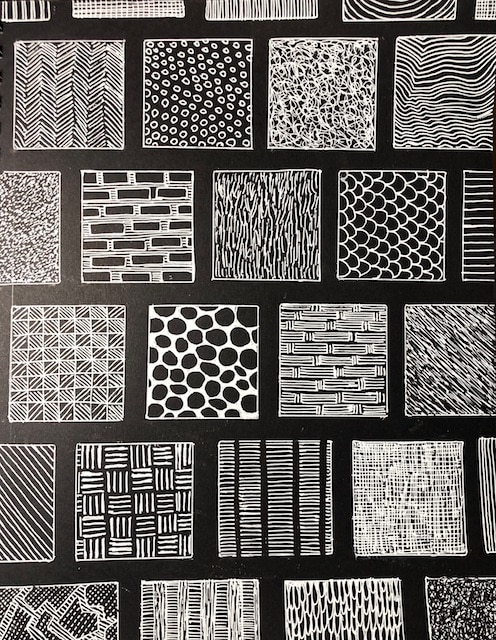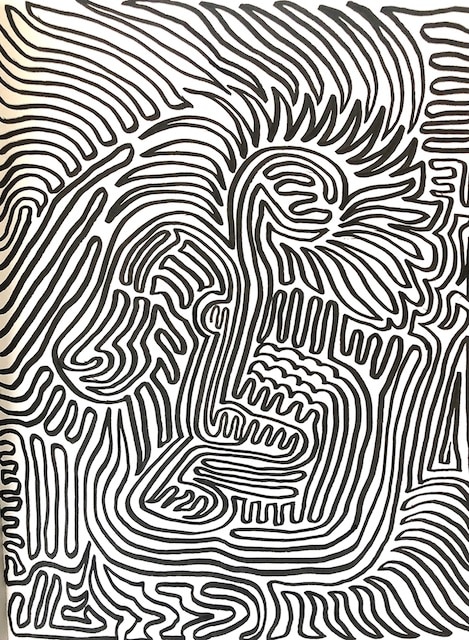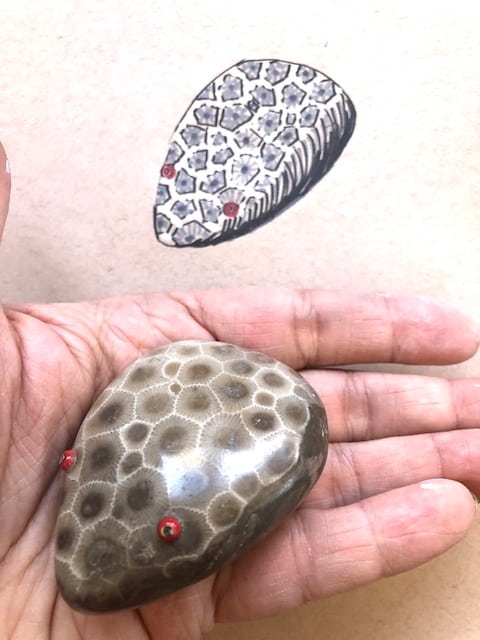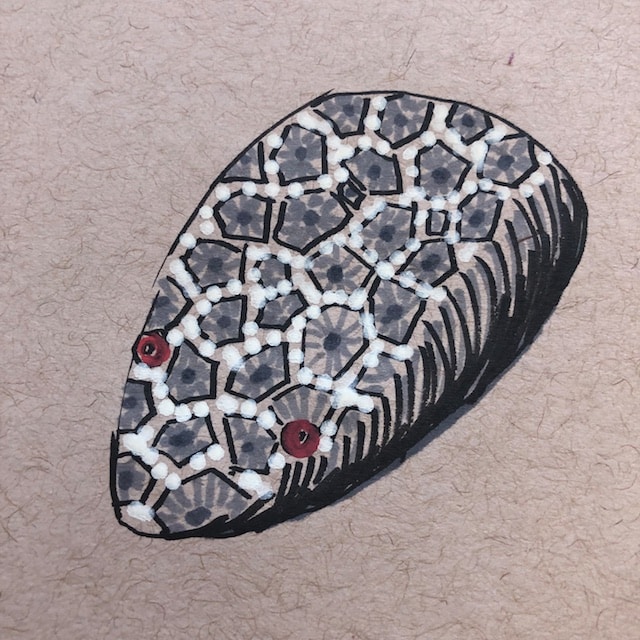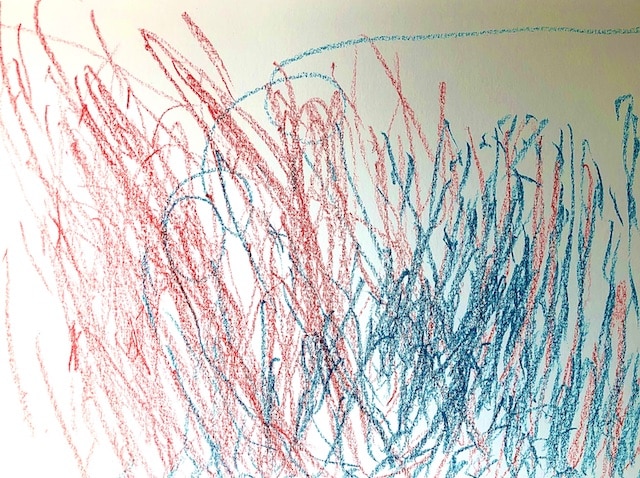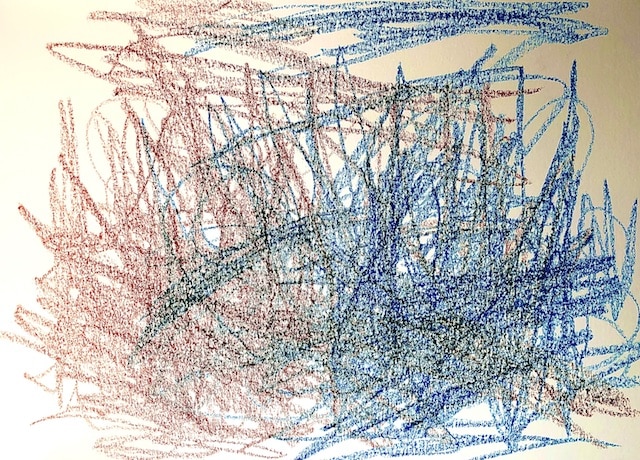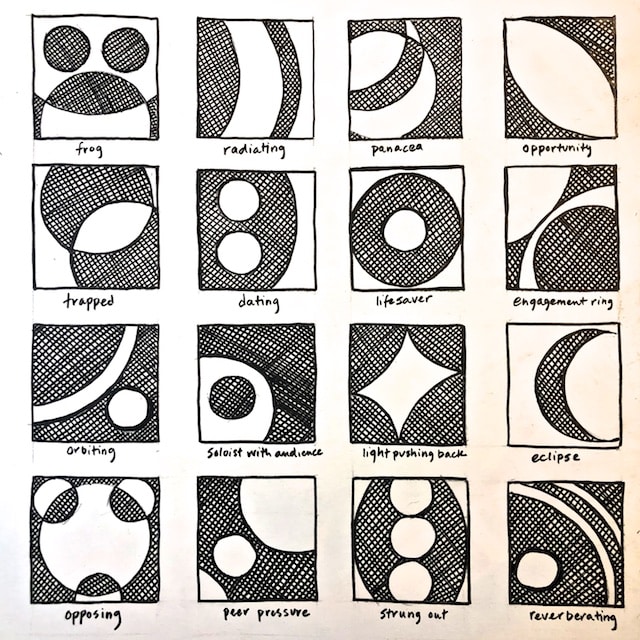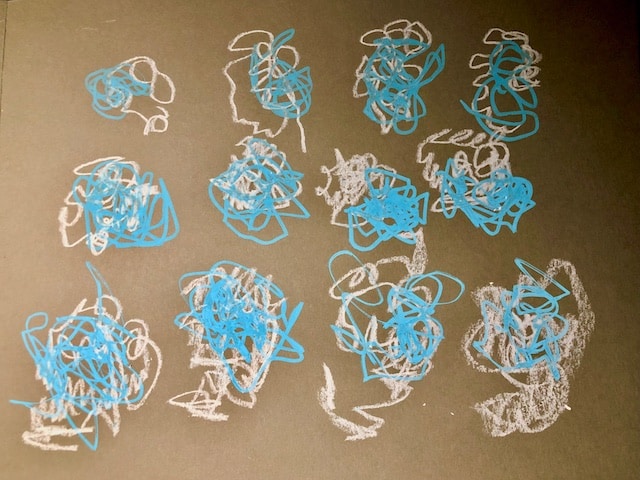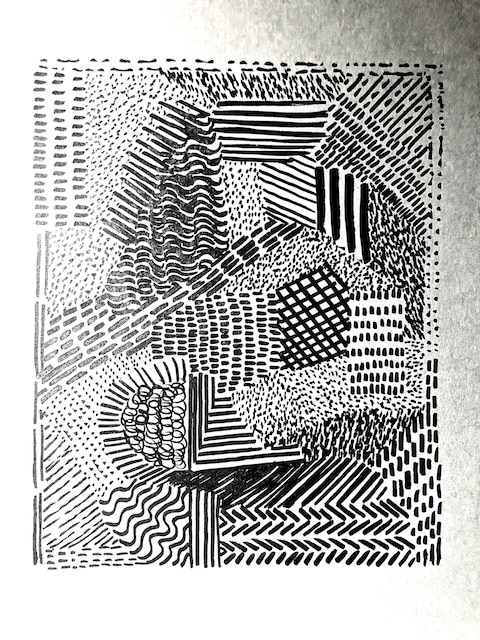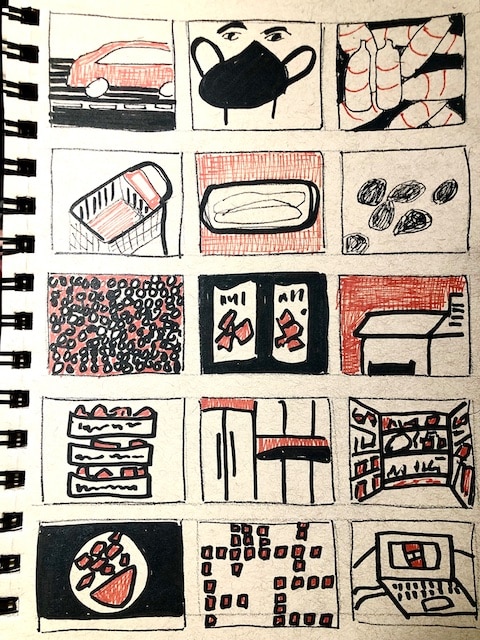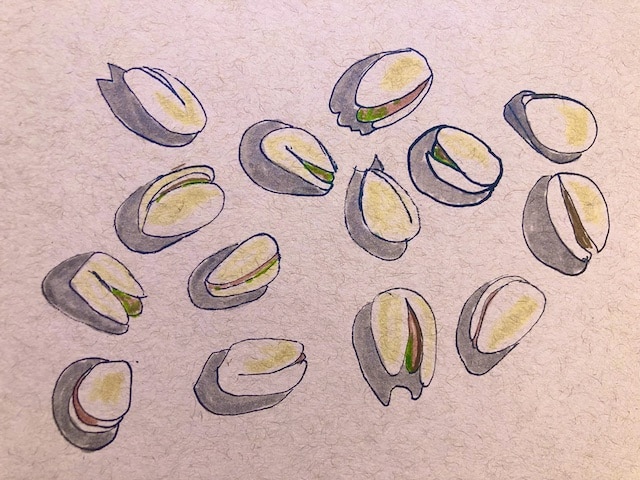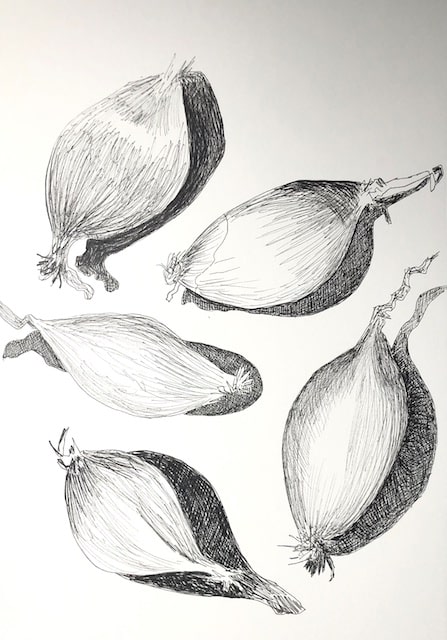 Now it's your turn to try some! If you do I'd love to see them!