Grace Notes #25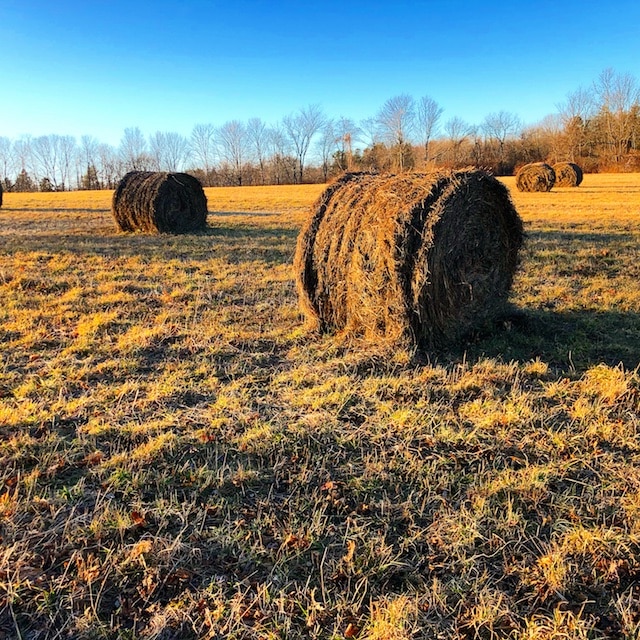 This is a periodic blog feature I call "grace notes." It occasionally captures my jottings of incidental gratitude. My hope is that this practice will make me (and you?) more aware of the constant flow of amazing good we are perpetually steeped in, which we are surrounded by all the time. It is here only asking to be noticed and amplified.
So now I am furthering my ongoing goal of appreciating such a continuous, overflowing abundance of random good. I've even taken photographs of some of them –mostly with my iPhone– which you can see in this post.
So let's start this gratitude list with:
Living in a beautiful area where I have space to roam, far from the din of crowds. I'm grateful for a lifestyle where I can get out and walk to clear my head. I'm grateful to hear God there, and feel the reassurance that things will be alright.
I'm grateful to be one of the writers for Connecticut's Form on Faith column, and that my article about the coronavirus is coming out this weekend.
I'm grateful to all those who have come to my current one woman show and my talk on the connection between spirituality and art– especially those who came from long distances, staying over in hotels to do so, or bringing their pillows with them (see photo). Showing up is a fabulous way to support someone! I'm also grateful for those that have bought my art from the show! I've sold four paintings so far and two pottery plates. Thank you! There is still time to see the show in person and/or online (see here), and to buy either way! I'm happy to give you a private showing of the show, if you wish, just let me know.
I'm grateful to have been asked to give a new talk in my show on Sunday, April 5, at 4:00 as part of our local Earth Day lecture series. (Please put it on your calendar if you are local!) I'll be discussing nature's place in both art and spirituality. I feel if you love nature, you'll then be its champion. I'm pleased to have been asked, and am grateful for this opportunity to share again, in a new way, what is meaningful to me.
I'm grateful for our kids and all their good choices. All are gainfully employed, progressing in myriad ways, making contributions for the betterment of the world, are life long learners, staying healthy and sharp, and honoring the best that is in them. My gratitude for this is a persistent baseline for me, but sometimes feels like a tsunami, it is so strong.
I'm grateful for my office/studio where I get my daily work done. It looks out into trees, has thirteen windows, and multiple stations for each collection of the separate tasks/roles I perform. I've spent a lot of time here lately (hence less photos in this post) but am grateful for this cocoon, which is the incubator for the healing and creativity I have to offer the world.
I'm grateful for the things that do get me out of the house: church, book or knitting groups, art associations, homeschooling moms' nights out, hiking and the gym, as well as dates with my sweetheart. Sometimes it feels like I work all the time– I am on call 24/7 after all – so these things bring me much needed margin and life balance. I'm also grateful for cell phone technology which means my leash is mercifully, exceedingly long.
I'm grateful for my ten years in a local pottery studio, even though it has ended recently quite precipitously (see here). There were good times there, and I'll treasure those. I'm grateful I'll be creating my own way of keeping that avenue alive in my life, and I'm grateful in advance for how that can all come together, even though I don't quite see it now.
I'm grateful our youngest daughter got the PhD adviser of her choice. Whether this was going to happen or not has been touch and go since September, but has worked out very harmoniously. The other two candidates that were vying for this same advisor (who chose our daughter!), got the second choice of being unexpectedly placed in Austria, which they are excited about, so the rule of "what blesses one, blesses all" was beautifully maintained, and the cohort is harboring no jealousy or ill feelings. Plus, weeks after this was settled, the advisor noticed the mug our daughter was drinking from and complimented it. Our daughter told her that she had made it, revealing that she had majored in Physics, Math and Ceramics,– only to learn that this "bad ass" physics professor has also worked in ceramics! She recommended places our daughter could continue in that as well, and this felt like a triple confirmation. Our daughter is delighted with the prospect of starting to work for this woman this coming summer.
I'm grateful our youngest daughter's spring break is next week and we'll see her soon!
I'm grateful for trying new restaurants. The last photo shows James and I last Friday night in a new restaurant only two blocks from our house, which is hip and fun and delicious. I'm grateful for that new addition. With the couple we often have Sunday brunch with, we've been exploring further a field; the omelette shown below was from a menu of almost endless choices. And with the woman minister who is hosting my current one woman show, we were able to sneak off for brunch together as a foursome with our husbands, to a wonderful little place I didn't know about (see salmon sandwich below). I hope the four of us can be together more often.
I'm grateful for new friends. (Yes, I truly and completely love you "old" ones too!) There is something wonderfully encouraging about new friends, though, that makes you feel like you've come alive and you are not stuck in inertia. Since I have many wonderful friends that are very scattered geographically, it is nice to be nurturing local friendships too. These days it seems we are even making new friends sitting at the counter in the diner.
I'm grateful for book group discussions. Most recently we discussed The Overstory; I'm grateful for intelligent people around, who can take on a book like that, be moved by it, and show up to discuss it.
I'm grateful for vibrant sunsets, hawks sunbathing outside my office/studio window, and early morning light out my bedroom window (that photo shows my first glimpse of the day). Light! What a glorious thing! Where would we be without it?
I'm grateful for my little red car that finally has been to the car wash just now since our epic trip last summer. Nothing like clean, jazzy, sporty, low-gas-milage wheels to jin about on these curvy back roads. I can't believe I've had it three years already; that sure went fast!
I'm grateful a Texas cousin stayed over and visited us from Berkeley when she came east to check out Yale. What a delightful young woman, deciding between Yale, University of Michigan, and University of Washington for her PhD in Microbiology. It would be great to have her close by, but I'm grateful in advance that she'll be in her right place, wherever that is. (See two photos of her in our home below).
I'm grateful for a nice round date for the year. Doesn't 2020 sound just grand? I'm grateful we'll do something wonderful with it. God bless every day of it.
I'm grateful my husband's podcast is going well, with a worldwide audience that is growing all the time. I'm grateful that he's headed off to Orlando this weekend for the Podcasting convention, and for all the contacts he'll make there. It is great to see him so focused and engaged with this project, and thank you to all you blog readers that are listening.
I'm grateful my husband and I share our daily gratitude with each other every night, right before we go to sleep. With these grace note posts six weeks apart from each other, a lot of important stuff gets glossed over here, which fortunately gets featured in that daily custom of ours. I'm grateful to not overlook any gratitude!
I'm grateful to have a husband who is loyal, positive, spiritually minded, has great legs, and is progressing in many ways. I'm grateful he reads to me, grows orchids, recycles and composts, and buys garden seeds in the winter, seed catalogue in hand. I'm grateful he does the taxes, the laundry, and the dishes. I'm grateful he's my best friend. I'm grateful God both put us together and has kept us together.
I'm grateful for the air fryer that I got for my birthday. It is marvelous and we've been using it everyday for all sorts of things from kale chips, to sweet potato toast, roasted Brussels sprouts or asparagus, warming up leftovers, and the best ever tater tots. This is making healthy meals come together more quickly over here, for which I'm grateful. I asked for it, not sure if I'd like it, so I'm very relieved that I do!
I'm grateful too for salty cocktail peanuts, dark chocolate, abstract compositions, meaningful content, business ideas that help the world, authenticity, colored pens, clean floors, stencils, squirrels chasing each other scampering around in the trees, popcorn, that I learned to cook, pastels, groceries, GPS, honesty, prunes, the Venmo app, gracious professionalism, self-care, the capacity to reason, anticipation, puns, fresh sheets, metaphors, and forks.
And yes, you blog readers! I am very grateful for you letting me champion you and companion with you on your hero's journey. Each of you is fabulous, or you wouldn't be here! So thank you very much for your solidarity with me in this grand adventure called life. That you choose to spend some of your time and attention here is deeply appreciated and cherished.
Please add some of your grace notes in the comments!