The Bible Speaks to You Podcast is Launched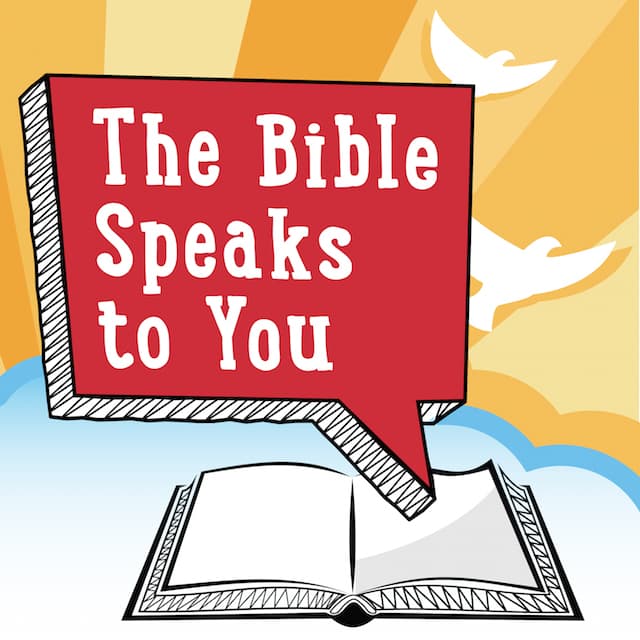 I am pleased to announce that my husband's weekly podcast about the Bible launches today. I'm so proud of all the hard work he's done to bring this about!
I'm not as Bible focused as he is, but I've listened to this and I have to say, his warm manner, his earnest fascination for exploratory Bible study, as well as his gentle, inclusive approach makes this very good listening indeed. For over ten years he has led Bible studies in Federal prisons to both men and women from a wide range of faith backgrounds, and he has learned how to speak about the Bible in ways that can be supportive and inspirational for anyone. I think a unifying, applicable, thoughtful, non-fundamental podcast on the Bible is just what Christianity needs right now.
As of today, it is live on all the major podcast sites. He plans to put out a 20 minute podcast every Tuesday going forward. He would really appreciate it if you would subscribe and leave a review and a rating (# of stars) on the directory where you listen to podcasts. This helps give more visibility going forward.
Here are the links to the podcast directories where he is listed. You can search for the Bible Speaks to You directly onto your phone podcast app to find it and subscribe, or click these links to commonly used directories:
https://thebiblespeakstoyou.com/apple (formerly iTunes)
https://thebiblespeakstoyou.com/google
https://thebiblespeakstoyou.com/spotify
https://thebiblespeakstoyou.com/stitcher
https://thebiblespeakstoyou.com/tunein-alexa
There are three podcasts already uploaded. Just click on one of the links above to listen to them and subscribe. When you subscribe, you will automatically receive a notification on your app when the next one becomes available.
If you have found The Bible Speaks to You Podcast helpful, I hope you'll share it with your friends. Email and social media are the best ways to get the word out. You can either send them one of the links above, or send them to the podcast page on his website: https://thebiblespeakstoyou.com/podcast
Let him know how he can be of help to you with the podcast, or if you have any questions or topics you would like to see addressed on it.
Thanks so much for your interest and support!