Today's Photos of Annapolis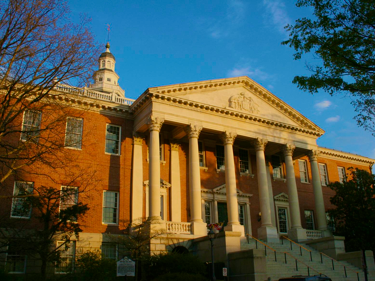 Today was a full day of walking and sightseeing.
The first three photos were taken in Quiet Waters Park which is a wonderful place I will return to. I spent the early morning there. I wish I had my bike!
Then I had a serendipitous thing happen as I was driving down Bay Ridge Drive and looking at the bay but realizing there was no where I could park to get out and explore. An energetic older man with white hair flagged me down and asked if I was in a hurry. It turned out he needed his car jumped and he lived in one of the nice houses opposite the bay. I pulled in his driveway and he got his car started. We chatted a bit and he said I could park in his driveway as long as I liked. I complimented him on his topiary, and he said he did them himself and he was on the garden tour. He then proceeded to give me a tour of his gorgeous backyard, complete with a trickling waterfall and large goldfish. In addition to being a dentist and a gardener, he writes poetry (which he has framed and hung in spots around his garden), and he makes sculpture out of metal (mostly herons). He told me to make myself at home, which I was glad to, and he drove off leaving me to enjoy his spot. He reminded me of part elf, and part angel with a little leprechaun thrown in. And we were mutually delighted that each other had come along to solve our momentary respective problems — so immediately! The next seven photos are from his yard. The sculpture is of the local Thomas Point Lighthouse. I saw both a bunny and an osprey while I was there as you will see.
I next spent some time in the galleries downtown, so the following nine photos are of things I liked in the galleries.
After that I enjoyed photographing dogs and ducks in the town, local buildings, boats and marinas, which you can see in the rest of the photos. I topped off the day with the best crab salad I've ever had at a restaurant called O'Leary's. It was made with avocado, lump crab meat and mango salsa. Wow!