Honoring Libby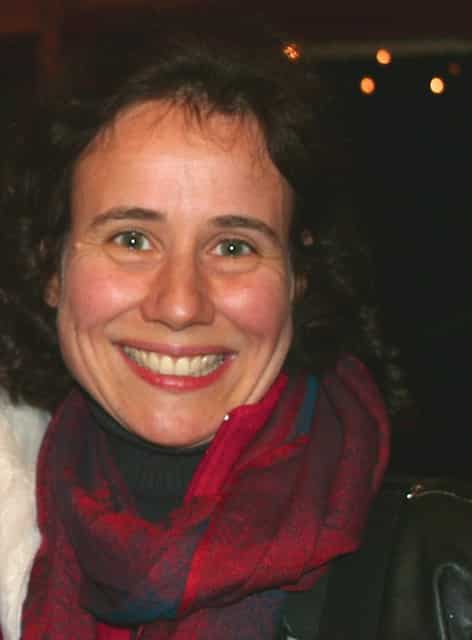 I am surprised and devastated that one of our favorite our shining lights, Libby Skala, unexpectedly passed on last Sunday after a sudden illness. 
Libby was a close friend of mine over many decades. We have shared hotel rooms, long car rides, each other's homes and hearts. I was her friend before she started her plays, before she met and married Steve, and before we frequently went together to Creative Arts Camp. I've have seen all her plays multiple times. I know and love her family as well. The Austrian Cookies I posted this fall are her family's recipe. She has been embedded in my life and I always hoped to see her more, not less.
Her passing on makes no sense to me because I know we are all clad in the panoply of Love, never vulnerable to anything unlike God. I also know that God is her Life, as well as ours, and continues on. Her buoyancy, purity, vibrant energy, curiosity, faith, loyalty, dramatic creativity, musicality, sparkling mischievousness, deep earnestness, and willingness to share her soul, live on undiminished, and we can't be without that.
I cherish every meaningful conversation we had and there were many. How wonderful it is to have a friend that skips the small talk! I am so grateful we knew her, and that she gave us so much of her heart, including a summary of her career during her most recent artist-in-residency talk at camp. I'm a total fan and am filled with gratitude at the opportunity of knowing her.
As one of you blog readers wrote me, "If there is anyone who could for me MOST  DEFY  the concept of death—-it would be Libby.   I only met her last summer… but was instantly in awe of her fullness of love, life, joy, beauty, LIGHT, childlikeness, fun, exuberance and LOVE OF LIFE.   It felt as though I had known her forever!!!   She is simply tooooo filled with good, love and life to ever be touched by anything less.  She inspires all of us to honor her by filling our own lives more consistently with all of our own beautiful qualities." So right. Thank you.
Attached in this post are some of my favorite photos of Libby. My condolences go out to all of you too out there that knew this exceptional soul. She has often graced the posts on this blog, and totally, irrevocably, blessed my life.