I'm in This Twitter Art Exhibit in NYC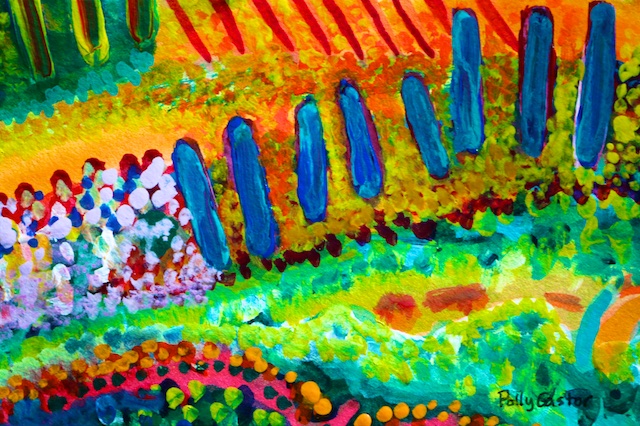 I'm in this Twitter Art Exhibit that is showing for the next three weeks in a gallery at 317 East 52nd Street in New York City. Nine hundred artists from around the world have donated postcard size artwork to be sold for charity– this year supporting FosterPride, an organization helping foster kids through programs in the arts. Each small piece of artwork is sold for $35, and all of the proceeds go to FosterPride. The opening night raised $7000 alone.
I have done the Twitter Art Exhibits since the first one in Moss, Norway in 2010 (click here to see my blog about my submission for that), when it was held to support the purchase of children's books for the library there.
That came about because I have followed the originator of these exhibits, David Sandum, on Twitter for all these years, and it was my distinct pleasure to finally meet him in person last Thursday evening during the opening for this show! You can see him first below.
I just love how this idea has grown and gotten momentum over the years. It is a positive example of both the power and the good that social media can wield in the world.
So in this rather long post of photographs, you can see some of the artwork in this awesome and diverse show. And even though there is a lot shown here, this is just the tip of the iceberg of what is to be seen in the show. If you are local, stop by and purchase some artwork; if you are an artist, consider participating next year!
I follow these artists and many more on Twitter and enjoy them as part of my community. It was a delight for me to see their work first hand and now to share it with you.
My submission is shown above, which sold (yay!), and the details of finding the show are in the last photo at the bottom. Enjoy!