Our Younger Daughter Graduates with Honors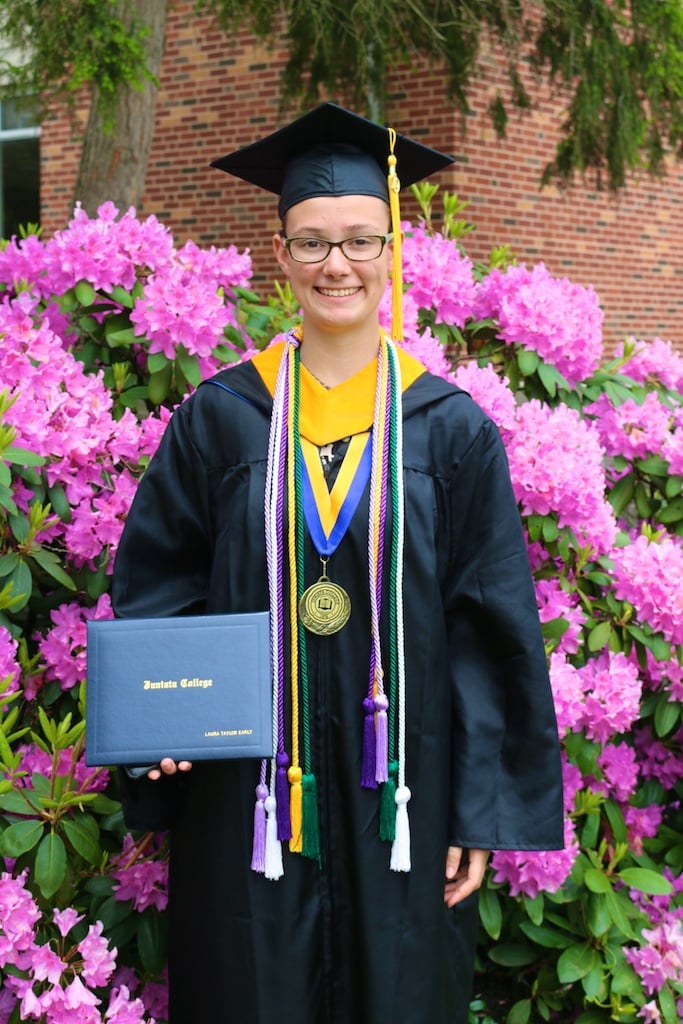 We are so proud of our younger daughter who graduated with honors and a special medal of distinction today from Juniata College.
She majored in Physics, with minors in both Math and Studio Art.  She had 144 credits when only 120 were needed to graduate! She took every upper level Physics course offered, and her ceramics have just been shown in the museum. The medal of distinction is given to the best of each department; Laura's was for Physics. When walking across the stage to get her diploma, she was one of only a couple that the college president hugged.
Laura will continue on to a PhD program in Physics at LeHigh University in the fall.
We are grateful to Juniata for all the love, expertise, opportunity, and encouragement they have showered on our daughter, and we are also very grateful for her dedication in making the most of these past four years.
Check out all the joy in these photos. Our older daughter flew in from California for the occasion. Laura's professors were uniformly warm and appreciative. Check out too some of her friends, several of which were also the top student in their respective departments. (I took way more photos of friends than are shown here!) We had fun celebrating all this yesterday! And my heart is still overflowing today.