Derek and Kelsey's Rehearsal Dinner and Wedding Day Brunch (Photos)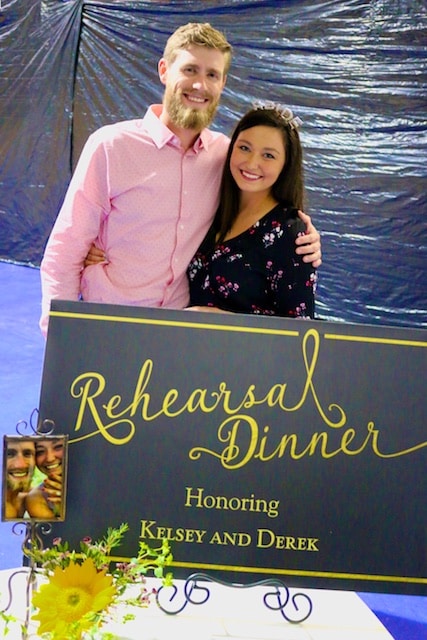 Last weekend we were in Texas for another wedding on my husband's side of the family, our fourth in three years! This time the groom was our relation. In these photos here you can see Derek with his bride Kelsey at their rehearsal dinner, held in one of the bridesmaids' barn, because of the large size of the family. There was a fabulous food truck making brick oven pizzas, followed by s'mores outside.
We stayed late because we had to wait for someone to bring us back our keys, so we got to see the mother of the groom practice her dance with her son. It was so sweet, and I include photos of their practice dance here because it was too dark during the real one at the wedding to get any good photographs.
Then the photos below shift to my husband's Aunt Clara's house the next day. She is the matriarch of this family, the only one left in her generation. She is the grandmother of the groom, and is an inspiration, doing all she does. At 89, she hosted a large party the Thursday evening before the wedding, as well as this wedding day brunch, in her own home. She also danced at the wedding, and works out in the gym three times a week. And yes, both that cake and that apple tart she made herself. Because of her, dancing at my grandchildren's weddings is now on my bucket list!
The weather was lovely and this dear family lingered outside chatting around tables in her backyard for most of the afternoon. I'll post the wedding photos tomorrow.