Grace Notes #21 (with Photos)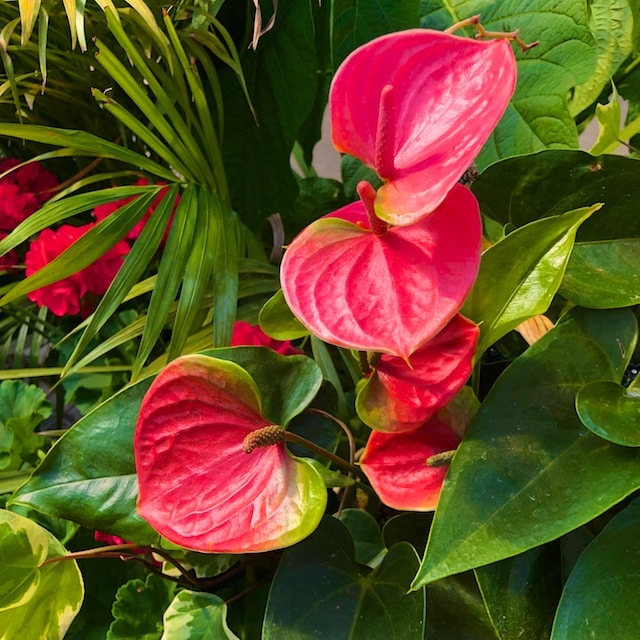 This is a periodic blog feature I call "grace notes." It occasionally captures my jottings of incidental gratitude. My hope is that this practice will make me (and you?) more aware of the constant flow of amazing good we are perpetually steeped in, which we are surrounded by all the time. It is here only asking to be noticed and amplified.
So now I am furthering my ongoing goal of appreciating such a continuous, overflowing abundance of random good. I've even taken photographs of some of them –mostly with my iPhone– which you can see in this post.
So let's start this gratitude list with:
Friends. I'm grateful for new friends and for stalwart ongoing ones. I'm grateful for friends of our children, and friends of ours. I'm grateful for our circle ever expanding, and for maintaining far flung relationships.
I'm thankful for our extended family, and for our nuclear one as well. I'm grateful for Facetime and phones that keep us so well in touch wherever we are.
I'm glad to be headed off on a month long adventure to Maine, New Brunswick, Nova Scotia, Newfoundland, and Prince Edward's Island with our youngest. What a privilege it is to take the time to witness God's glory in places we have never been, to have one-on-one time together, and to paint the landscape! I'm grateful to have a job flexible enough to allow for such an adventure, and grateful to our camping gear that makes it affordable enough to be possible. I'm grateful our daughter is packing the car for the trip, and will do the cooking and dishes while we are away. I'll have a true vacation, only needing to drive, carry water, and help set up the tent. I'm bringing pastels and books, rain gear, bug spray, and sunscreen. I'm so glad all those things exist!
I'm grateful to have gone to the International Pastel Convention in early June, and for all the wonderful community there. I'm grateful to have come home with some great new ideas of how to grow my art making practice.
I'm grateful for getting bumped from my plane on the way home from Albuquerque, resulting in a voucher almost worth twice my original plane ticket, meeting important contacts as a result, and a four hour conversation with a lovely nun that works with the Navaho.
I'm grateful for all the exciting work my husband is doing here at home while we will be gone. He's tackling some of those projects that he's carried so near and dear to his heart and it is great to see them finally coming close to fruition. I'm so proud of him and grateful to be with him. Even though there will be a month apart soon, I never feel separated from him.
I'm grateful for the spring flowers and for the advent of summer weather.
I'm grateful for the effectiveness of Christian Science, and recent gobsmacking immediate healings in my practice. I get reminded over and over again why I continue to dedicate myself to the art of scientific prayer. When the results are so tangible, while simultaneously so beyond you, but still you know you had a small hand in it, there is certainly a thrill.
I'm grateful for meals out with friends, and for chefs everywhere that deliver culinary delight.
I'm grateful for delicious seafood and creatively combined vegetables.
I'm grateful to be in the National Woman's Juried Show at the Slater Museum. I'm grateful for my husband framing them, and grateful for my friend who delivered my paintings there while I was in Albuquerque. I'm also grateful for great placement in the show.
I'm grateful to be giving Part Two Adventures in Abstraction Workshop (back by popular demand!) November 2 &3 in Southington, Connecticut for the Connecticut Pastel Society.
I'm grateful for my Abstract Art classes that I teach to the teens in the Pathways homeschool cooperative. What a great bunch of kids; I love each and every one of them. I'm thankful I got them great deals on pastels at the convention!
I'm grateful for Ferris Acres Creamery on a summer's eve!
I'm grateful for tools and for people who know how to use them.
I'm grateful for all the furniture for our daughter's apartment (that she moves into in August) that came together rather effortlessly and inexpensively. Given a couch by a friend, and taking some family furniture from our garage, we bought a desk and table and chairs secondhand at a Habitat for Humanity store, and bookcases and a workbench at Ikea with no interest for six months. All of that was a great working out that I am thankful for. I'm glad she'll be so well set up for her next educational adventure.
I'm grateful I sold the painting Xylem! There were two buyers competing simultaneously for it which was a first for me. I'm glad my new art site selling originals is up and running and thankful for the help in doing that I had from my husband and friend.
I'm grateful for computers that allow for us to stay in touch while I'm gone, and for this blog on which to post my photos of our adventure during the whole month of July. I'm grateful I'll still be reachable by text and email and blog while in Canada, even though not so much by phone.
I'm grateful for you my blog readers! I thank God for you everyday!