The Accidental Empress (Book Review)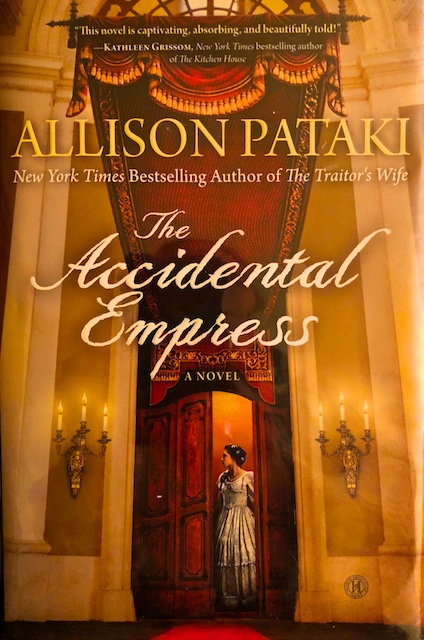 The Accidental Empress is the last book I finished in 2017; I enjoyed it and give it 4 stars.
It is a book of historical fiction about the Empress SiSi (Elizabeth) married to the Austro-Hungarian Emperor Franz Joseph of the Hapsburg line. The author, daughter of the former New York State governor, is of Hungarian descent herself, which is what piqued her interest to write about this exceptional mid-18th century European character, one I knew nothing of before.
I appreciated SiSi's pluck, as well as felt compassion for what she was up against. Both court life and her domineering mother-in-law were not what she would have wished, and her own ideas would have yielded much better results for all concerned. None-the-less, she led a remarkable life, and was the essential pivot point that kept Hungary under the Hapsburg rule, avoiding war. One wonders what a book from the mother-in-law's perspective would have to say?
This book (at 500 pages) was a little longer than maybe it needed to be, which was my only real complaint. There was plenty of detail, however, to get buried in, which made you feel like you really were there, and understood the factors that were in play. Undoubtably, the author wanted to utilize all her copious research, right down to the gloves you had to wear to eat with. There were also some weird clips of foreshadowing to keep you curious and reading on.
The ending is rather unexpected, although alluded to in all the teaser snippets. Does this explain the title, or does that more refer to the fact that she was not slated to marry the emperor to begin with? Anyway, it is good to see a girl of so much spunk from a carefree outdoorsy background, come out a victor on a difficult global stage, after suffering so much unnecessary difficulty and grief.
If you are interested in women in history, you might also enjoy reading this book.