Arabella (Book Review)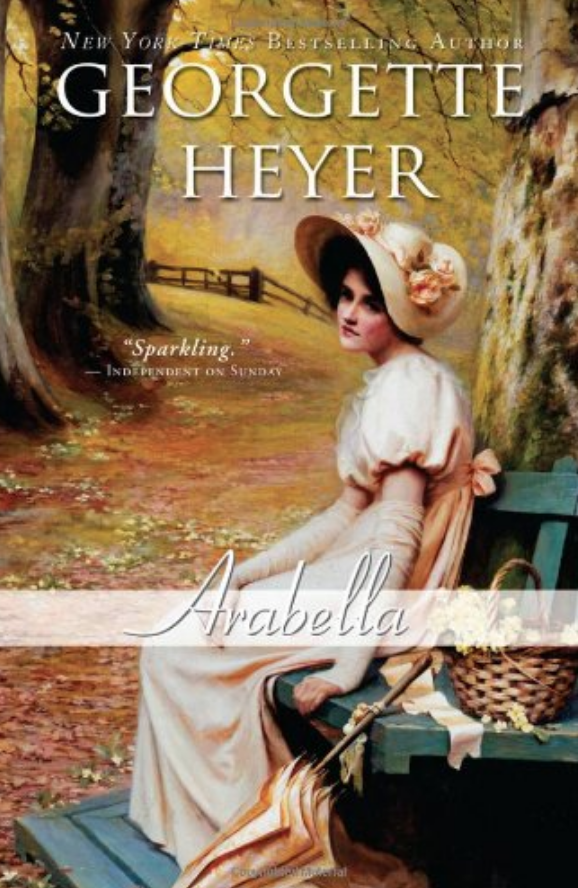 Arabella was a delightful breath of fresh air, especially after reading (and abandoning midway!) several recent post modern novels. I've read the author Georgette Heyer before (see here), and settled into reading another of her Pride & Prejudice-like stories, craving something predictable, bantering, and decidedly positive. And this title did not disappoint. It is my favorite of hers yet; I give this novel and its spunky, compassionate, irrepressible heroine 5 stars.
Arabella is one of a country Rector's eight children. She is sent off to London to visit her God Mother, and to be introduced into society. It is imperative she find a good match, but her rash impetuosity–for good reason– finds her telling a lie about herself (that she is a rich heiress) before she even gets started, and this gets her all tangled up in a perdicament. You know absolutely the whole time who she will end up with, and that makes the sorting out of those details no less enjoyable. Meanwhile, you love Arabella every second of the way, and watch her future suitor slide from being a reprehensible snob, into "just the thing."
If you are like me, very weary of reading the popular violence, gloom, incest, rape, abuse, adultery, murder, and the like that are commonplace in current literary novels, you might also, like me, need this lovely little romp of recovery. Sadly, it was over all too soon. Never sappy, sexy, nor trivial, this is romance at its pure best.  It is a solid, upstanding, and enjoyable read.